William and Mary 1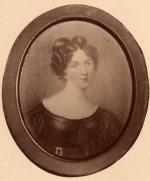 Sun, 17 Jan 2016
c/o Mr. Sam Lewin, Six Clerks Offices, Chancery Lane, London
Liverpool,
16 November, 1829
Dearest William,
I have just had your very brief note from the 14th, saying that you arrived safely. I do hope you will write more in your next one.
I miss you so much now that you have gone off to London for this period. My Sundays are very empty, except for church of course. I went to chapel in the evening and walked home with your Aunt Eliza and her family. They had been dining with your family in Hope Street on Saturday.
Directly after breakfast today, I set off by myself to Uncle Edward's & there waited until my cousin Jane had put on her things to take a walk. Her brother Charles went with us. We went to the pier & then to the new dock that they are making; then back to dine at Uncle Edward's. After dinner we went into Renshaw St & called for my sister Agnes to go with us to Uncle Palethorpe's to tea.
Thursday morning, the cousins called for me, and we went to the Museum, to the new cemetery & after wards to the Botanic Garden. We dined in Renshaw Street & took tea at Mr. Tongs. I slept that night at Uncle Edward's, we did not get home until after twelve.
Friday Morning we went soon after breakfast to the Breck. Mr. Walker took us in his gig, we went round by Mr. Rawdon's into the West Derby Road & turned round towards Gregson's Well, then went along to Edge Hill round Wavertree and up by the pool past the top of the green lane, past the stile and stopped at the railroad when Mr. W & Jane got out of the gig to look at it. Jane stayed in Soho St. & Mr. Walker took me home.
Wednesday, in the afternoon I went to see your Aunts, they have both been very poorly but are getting better. Agnes and I took tea there about 10 days after you left. Caroline Hensman and another lady were there.
When do you think you will be able to have time to have your likeness taken? You know what delight mine gives you. It would give me just as much to have yours. Do get it taken as soon as you can.
All my love,
Mary
*****
London,
19 November, 1829
Dearest Mary,
The reasons of my not sending this letter off sooner is that I shall be sending a box of paints for my sister, Theodosia's birthday, which I have to buy for her & shall not be able to get till the beginning of next week, & I shall send this letter enclosed in a parcel to my other sister, Mary Ellen for her to deliver to you.
As I write this I am still staying with my aunt, Mrs Lewin of Hackney, until I find lodgings. However, when you receive this letter, I hopefully will have moved.
I had better give you an account of all my proceedings from the time I first wrote which I have not yet done.  As a general thing all the time at Hackney I never went to bed much before 12 from that time till half past 1. I was dressed by 9 in the morning when we breakfasted & dined at about 1/2 past 5.
On the 1st I went to hear Mr. Aspland who gave us a 45 minute sermon & the
next Sunday, after Chapel we set off on a walk & went as far as Epping Forest, through part of the Forest and back. We passed by one of Isaac Walton's most famous fishponds & crossed over the Lea river which was a favourite source of his exploits. The leaves were still on the trees in great abundance, the early morning had been rainy but it cleared up about noon & the clouds were rolling heavily along with broad patches of sky between & as the sun shone on the trees with dark clouds in the background the effect was very beautiful. I think I never saw autumnal trees look so well or with such a variety of tint.
I was tolerably tired when we got back, we must have walked 12 miles at least. They never go to the Old Gravel Pit Chapel although there was a service that evening. I should have liked to have gone, but felt it would have been rude to my Aunt.
(to be continued)