Percy
Image: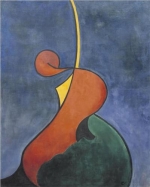 Sun, 24 Aug 2014
PERCY
I have a very special friend I've known him all my life
He's always been right there with me through happiness and strife.
When I was just a little child the two of us were small
But as we both developed we grew up straight and tall.
So quiet and unassuming, relaxed and rather shy
But, if he saw a pretty girl as she was passing by
He'd wake up from his dreaming, stand up so tall and straight
Which gave me satisfaction and made me feel so great.
Time came when I was married he came and met my wife
She made him very welcome. His presence changed our life.
When both of us climbed into bed, my friend lay in between
My wife was pleased and so was I, we did not make a scene
When we were young and virile, we had the greatest fun
Went home to bed exhausted after we had done
Now were both getting older, no longer full of go
We lack the motivation, we both are getting slow
The two of us are withered, so we both sleep a lot
I think that it is true to say we both have lost the plot
Then, when I grow yet older. My earthly life is through
They'll put me in my coffin. My friend will be there too
PERCY (2)
I've told you about Percy,the friend I've known so long.
But, when folk read about him, They seem to get it wrong.
He was the perfect gentleman and always most polite.
He'sd stand to give a girl his seat. He'd only think it right.
and when he came to visit us he had nowhere to stay.
My wife and I would never turn my closest friend away.
We had'nt any sofa on which to lay his head
We let him come and sleep with us in our king sized bed.
We mutually agreed, when both of us had died
We'd both be buried in one grave our coffins side by side.
And so, if there's an afterlife, Wherever I may be
I know my comrade, Percy Prick,will be right there with me.