Shadow Guardians - Part Six - Training Yard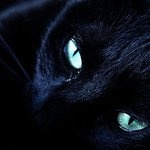 Wed, 29 Oct 2014
Warren didn't know why Mirra had made him the Lillie girls mentor. She was a simple little blonde girl, tall and thin, her limbs were very stick like. She seemed off balance most of the time and very shy. He had a lot of work to do. He just knew it, he had trained to many to not see the potential there though. If she wasn't so awkward with herself she would have a lot of promise. She had a good reach and was so light, she would be unbelievably fast.
"So what is up with this girl?" Warren, the massive silver wolf, asked Mirra, the slinky black cat with big, green, glowing eyes.
"She is the reincarnation of Terra Warren. I can only in trust her to you, I don't know who is on which side anymore. I am starting to believe someone is helping Vaeron with the barriers. I have noticed a pattern emerging and I don't like the looks of it, someone has betrayed us, I just know it."
"But what am I suppose to do with this girl?" he asked Mirra then he suddenly shouted, "HEY YOU! How old are you any ways eleven, twelve? You are a bit tall for your age."
Standing by Verra Lillie's cheeks began to glow and looking sheepishly she said, "I'm seventeen... Or I was when I was stabbed, it was the night before my birthday." Then she turned to question Verra, "How does that work here? I never did ask what I am exactly, did I die that night?"
"You did little one and you will always be seventeen, never aging," Verra, the beautiful, bookworm vixen, placed her hand on Lillie's shoulder, "but you were reborn here in the Shadow Realm to fulfill your destiny, and now Warren is going to start teaching you to fight. You were once a great fighter and you will be once more after some proper training. I will be here to teach you the spells you need to know to accompany your skills with the staff, the ones I can find at least. I know Warren looks mean, but he is actually very nice and kinda sweet sometimes too." There was a twinkle in Verra's eyes.
Warren continued talking to Mirra over on there side across the yard, "At least she is older than I thought, maybe she was some wits about her as well. Why would Terra come back at such a young age anyways? With such little experience."
"I think it has something to do with her powers awakening and the universe probably wanted her returned here before the world could completely corrupt her and damage what is needed to be pure to destroy Vaeron. The Living Realm has become a vicious monster itself, corruption is a heavy shroud there and it is fueled constantly by monstrous men, seeking power they can never truly obtain. Vaeron would probably make it his new kingdom if he ever did get the chance to."
Where Mirra seemed to be just a regular cat, other than her eerie green eyes, Verra and Warren were both more humanoid. They stood on two feet and had hands more so than paws but had all animalistic features else where. Their color, fur, tail, snout, and ears stayed true to what their animal forms were. Mirra left the Lillie girl with the other two guardians to see about a few things that she need not neglect, especially with all the strange things going on lately.
Warren tossed a wooden staff about four and a half feet long and picked one up for himself, "Alright girl lets see what you can do." He took a step forward and slashed diagonally with his staff. THWACK! Lillie parried it perfectly without even trying.
"You are good, very good," he came down for a second time from the other direction but stepping off to the side to face her on her side. Lillie spun and once again deflected the big wolfs  blow, fluidly and instinctively.
Warren started a pattern of strikes varying between high and low, then side to side, never doing anything twice. Lillie blocked every one of his strikes until they were both vividly out of breath. "You are much better than I could have ever hoped. Have you had training in the fighting arts?"
"No," said Lillie panting heavily, "but it feels so good and right, every time you moved it was like something just flowed through me and reacted just the right way to keep you from hitting me. It was an amazing feeling. I felt in control for once in my life, like I was the weapon and the weapon was me."
"Well you definitely have a knack for it dear girl," Warren said slapping her on the back, nearly knocking her down, "oops, sorry there girly, I forget my own strength sometimes." He smiled the toothiest smile Lillie had ever seen.
"Well if it's alright with you I am going to leave you here with Ms. Verra and go about my duties as well. You did a wonderful job today, I am very impressed. I will have to come up with something much more challenging for you next time." With that Warren left to patrol the grounds of the Guardian's Lair.
"Are you ready Lillie? I am so excited! I found some spells that I want to start with you right away. I can't wait to see what they do." Verra dragged Lillie back into the Guardian's Lair chatting away about this and that until they got back to her study that contained all the unusual stacks of books. They had left the Phoenix Staff of Rebirth there until they were finished with Warren, since they wouldn't be needing it today until now.
"Mirra said you had already commanded the staff, what words did you say," Verra asked, pulling the staff out of a chest she had placed it in, under her desk, for safe keeping.
"It was 'feara' I believe," Lillie replied.
"Oh, oh, the golden flames, I bet they were a sight to see. Think you can do it again?" Verra pleaded ecstatically. 
"I'll try," Lillie took the staff from Verra. "Feara," she spoke the word timidly, softly even. Nothing happened. "Feara," she said louder and firmer this time, but still, nothing happened. "I don't know what's wrong Verra, I know I made it work, it's the only thing that saved Mirra and me last night."
"Don't worry little one, I am sure it will happen again if you keep at it. I do want you to know this though, the staff wasn't the only thing keeping you safe that night, Mirra can do a lot more than you know."