pslam from <35°51'53.3"N 12°50'55.2"E>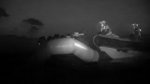 Sat, 09 Jul 2022
1 likes
35.864814, 12.848668
Come on, I say as I lit another candel today.......
Hold on to me Jesus I need a bit more power as I reach a helping hand
I'm always tired yet this work hones me into a better man
I love what I do.......
I pray to get through, living with the eyes of my crew while the elements are not my friend
Somehow there are those who view I'm committing a political sin I can't win
I'm not god, I can't pick and choose as I took an oath to rescue my fellow man
A mission of honor and mercy some just don't comprehend
In the midst of new regulations of new legislations, laws, registrations and bans  
Yet there are no laws where the critics don't want to be in harsh Seas that affect me
I don't know who they are from afar, they speak languages I don't understand
The fear in their eyes, I hear the cries, I don't care where they come from or where they've been
I lost a few the other night, it was a struggle and fight, the panic was rife, they almost took me down as the waves rolled in
 Saved by my crew……. again
As those few who slipped away never again to see another day as I pray for strength as I'm only a mortal man
Forgiveness and mercy comes and goes like tidal flows as I pray for my own salvation at times I swim a wash to save another from my own sins and I can man up and say that again
But can I really in my heart forgive my fellow man?
The politicians need us too and my rescue crew to watch over you, beaches, yacht emergencies, ship disasters, aircraft downs, swim areas and strand's
Yet the migrant situation is out of our hands and we never take a political stand
The captain's radar lights up, the alarm goes off, we scramble to suite up and the team is all in again
But actually; where did these rescues really begin?
We get it;
Make it go away, keep those people at bay, don't talk to the press today, no photos, social media bans, download blocks and restricted document scans
Yet we're not the ones with criminal hands
Is it wrong?
I'm just a Lifeguard writ'n in a psalm
I got a double tax notice on my overtime winter Covid duty bonus but no time to take a holiday with the one I love
She sends me messages from above via a satellite band and says I'm her forever man
She prays I come home safe but she understands
No shave for days, smell like fuel, salt and sweat, a 24hr run never dry, I don't cry and I don't whine, game on, as I scan the horizon, it's another dawn
How along have I really been gone?
The sun comes up one more time as it wasn't meant to be a rhyme, we're on duty my friends, it's not a lonely message I send and there are happy days, rescues of love, laughs and friends where we have been and many more smiles yet come
It's still liv'n on the edge
I confess, it gets out of control
As I save souls
It's my role
Keep your politics holed
Just a prayer
From a pair of blessed helping hands
From a simple man
And a coded psalm from out at Sea, for those in the know who feel and see me...