Life and Times of a Priestess: Ch.11: Dumis (Part 2 - Section 2)
Image: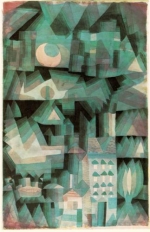 Tue, 12 Feb 2019
    "I read, in one of Paul's books that there have been many ladies who you call 'spinsters' in Prancir.  They could not be married because there were insufficient men in your country of adult working age for them to marry.  I understand this is because so many of your men were killed in the last war with Vanmandria.  Is this true?"  asked Danella.
     "Yes", said Ravelleon, "I have heard that.  The last major war with Vanmandria was a terrible war.  Many soldiers on both sides were lost, and neither power was able to properly defeat the other, and so in the end treaties were made and peace returned.  Both nations have tried to keep the peace since then, because of the terrible losses."
     "But you fought again only last year, after the ravages of Jumillos.  You don't seem to do well at keeping the peace," she said.
    "That is true, but it is not due to our fault.  The Vanmandrians are to blame.  They seem to love war," said Ravelleon.
    "I thought Prancir loved war.  After all you have been attacking Pirion, with no valid excuse for war as far as I can deduce."
     "No we do not love war.  We make war only for a purpose; to prevent the Vanmandrians from conquering us, or to prevent them from dishonouring our agreements as they had done last year.  Pirion?  Well you know my beliefs on that, we have talked about it before.  There is a purpose, and an inevitability."
    "It has much to do with Prancir's enmity with Vanmandria I think.  You are allies in name only.  You carve Pirion up in fear that the other side may take more territory.  You fear to lose an opportunity.  Also you are very greedy.  Do you not think that if the Vanmarian nations come out slightly bloodied from the ruins of Pirion they will fight between each other again, over those very ruins perhaps.  It is in your nature to fight and to distrust each other.  You kill needlessly, and you care little for the quality of human life, or for life itself.  Are you not evil therefore?"
      Ravelleon was past the time of becoming upset by the worming of Danella's arguments.  He had grown used to her arguing, even enjoyed it, because it gave them something more to talk about.  He could take pleasure in the sound of her voice, and the earnestness of her posture.  He could admire her wit and they could argue back and forth as if it were a game, which it was in part.
    "I know I am not evil, mistress, nor the nation of Prancir but you do make a good point.  Nonetheless, I think that before too long there may well be war with Vanmandria again, and it will be over the ruins of Pirion as you describe it.  But Prancir will build up a new Pirion, better than it was before and we will force our present allies to keep to their agreements."
     Growing bored with the debate, Danella changed the subject away from familiar territory. "I was talking about the spinsters.  I find it difficult to imagine that there are women in Prancir who have no lover.  The soldiers I have met in Dalos, so often told how lonely they were or how they are unable to enjoy the variety of sexual life they would enjoy.  Women, their wives mainly will not allow them to take more than one partner, and yet the women of Prancir are the ones who are left behind and unmarried.  If there are so many lonely and unmarried women why do they not take up as mistresses to the married men who want more variety in their sexual lives?"
     She had been thinking about what she had read for some time and trying to relate it to her experiences in the dormitory at Dalos.  Now she had arrived in Prancir she wished to understand these phenomena which seemed to suggest an obvious answer.  To a Priestess and citizen of Pirion the solution seemed so obvious.  But in Prancir the simplest social and economic problems were made complex and people were forced to lead lives of disappointments which would have been needless under the system of Pirion.
     "Yours is a good idea.  I would not have entertained it in the past.  I used to condemn the men who had mistresses, but now I have one of my own.  I can now recommend having a mistress because it is the best thing which ever happened to me.  Even so I cannot think it would be a good thing for all the ordinary families out there."  He gestured out towards the streets of the city.  "Men would desert their legal wives.  Wives would suffer loneliness and be left to the household chores without the pleasure.  Women would distrust each other.  Surely it could not work."
     Danella was pleased to be leading him down this trail of thought, a trail she was sure he had not been down before.  "And what of the women who were spinsters?  Would they not be enabled to find the male company they so lacked.  They might never get the family or the husband they might want, but they would have the pleasure of a lover without the household work of a husband and children."
    "Many men could not afford to support two women," said Ravelleon.
    "They would not have to.  Mistresses may work for their keep."
   "You do not work.  Would you like me to send you to work in an office or a factory," he laughed.
    "No I think not.  But you are wealthy and you do not wish me to work."
    "Another thing Danella," he continued. "The last war you mention with Vanmandria.  The real one, not last year's skirmish.  It took place 15 years ago.  Many men were killed but younger men have grown up to replace them.  I fought in that war as a Captain at the end, and it was an awful war and wasteful.  My generation were decimated it is true, but there are younger men coming through now.  For them there is no disparity between men and women.  We cannot change our system of marriage for one generation's benefit.  Social order must prevail."