Life and Times of a Priestess: Ch.12: Mireau (Section 1)
Image: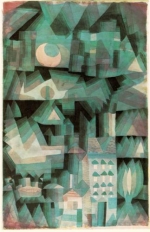 Thu, 02 May 2019
Chapter 12 : Mireau
Section 1
    Danella had been expecting Ravelleon to take her out tonight.  At 6 as she began preparations for the evening, a soldier from the Ministry of War came to the door in full military uniform and he was called to an important meeting that evening with the ministers.  Before he went he said to Danella, "I have the tickets for the ballet.  I do not wish to waste them.  I will ask my friend Mireau to take you anyway.  You must see this ballet.  One of my favourite composers.  I think you will enjoy his company well enough and I trust him to look after you properly.  I will send one of the servants to his place now."
     By half past six the servant had returned with the news that Mireau was willing to step into the breach on behalf of his friend.  Danella was pleased.  She tired of Ravelleon's opinions sometimes.  His appreciation of Vanmarian arts was a little highbrow and obscure at times, and she began to feel as if she were on a leash as he was with her all the time.  She wished for privacy.  That she could enjoy during the days when he was at the ministry.  Soon he would be returning to Pirion with the extra soldiers who had been conscripted for a new campaign.  He did not wish her to go back with him to begin with as he intended to be returning frequently, and he would not be based in one place during the campaign.  She would be alone for long enough when he went away.
    She looked forward to her evening now with greater pleasure.  She had enjoyed Mireau's conversation on the previous occasions when she had met him, and his small handsome looks thrilled her. Ravelleon left soon after and at half past seven the servant called to her in her boudoir to inform her that Mireau was now here, waiting in the lounge.  She adjusted her pearls and put the finishing touches to her hair which she had tied up in a way presently fashionable in Prancir.  Although Mireau was probably in no great hurry and would not mind waiting for her, she hurried her preparation, eager to make his fuller acquaintance.  Descending the stairs in her expensive dress she made her entrance.
     She was a little bewildered to be offered the smooth hand of this charming man.  She flushed with pleasure as she reminded herself of his handsome features.  Yes he was a sweet as she remembered.  It took a little time to take him all in.  The black wavy hair, longer than that allowed amongst the soldiers she knew; the almond shaped eyes and the sculptured beauty of his mouth.  Yes he was a pretty man.  He wore a stylish grey suit, lighter than the black ones preferred by most Prancirian men as evening dress.  He was a man with a difference in Prancir.  Immediately she imagined his full shapely thighs and the sensuous curve of his calves, the smoothness of his slim chest.  She took some time to drink his appearance in, and reminded herself that she had the whole evening to take pleasure in the sight of him.  Her arousal was countered by the realisation that he was Ravelleon's loyal and trusted friend.  In Vanmarian terms that meant Ravelleon could trust him not to attempt to take advantage of the opportunity which Danella offered.  She understood also that Ravelleon's willingness to let her go to the ballet with his friend was another sign of the trust he felt he could bestow upon her.  His naivete amazed her but as she knew by long experience, that sexual companionship was harmless, she had little thought to hold herself back from any possibilities which might arise.  She didn't expect that the lovely Mireau, married to an attractive wife who she had met briefly at one function, loyal to his friend, and steeped in Vanmarian notions of sexual loyalty and 'morality' would be likely to be tempted by her.  As a guest and current mistress of Ravelleon she would not seek to seduce his friend, but if this friend wished in any way to come to know her better she would be happy to oblige.
     As he walked her to the road and the waiting carriage, Danella observed the pleasant fit of his trousers and the seductive shift of his buttocks as he moved his legs.  Now so close to him as they sat in the carriage heading for the centre of the great city, she could see what a natural smile he had, especially when his eyes strayed from the road to meet hers.
    "Why is Ravelleon at a meeting tonight?" he asked.
    She shrugged, "He was called at short notice.  To the Ministry.  It must be an important meeting.  You should know, you work there don't you."
    "I do, but I don't know everything which goes on.  I should imagine its another war meeting with the politicians", he said.
    "I am pleased," she said.
    "Oh," he replied, "why?"
    "Because it provides us with the opportunity to get to know one another a little better." He smiled and she loved it.  This man was flattered that she wished to know him.  She had been with Ravelleon for so long she relished the chance to talk freely with another man.  "Do you ever have meetings in the evening?" she asked to make him talk.
    "Rarely," he answered, "but sometimes.  I am usually available if Ravelleon needs me to take you out." He turned his eyes once more away from the path to look at her, momentarily displaying a dazzle of perfectly formed teeth.
    "That is good to know.  I shall never need to be alone in this strange city."  She would have loved to be taken out by this Mireau more often.  This unlooked for opportunity was a prize indeed to her.  He smiled again, open and warm.  His smile twisted in a humour which only he could understand and which betrayed something of his inner thoughts.  Danella hoped he was thinking about the carnal possibilities which lay between them.  But he was Ravelleon's friend.  With his Prancirian mind she knew it would be impossible for him to break his trust. As she tried to make conversation with him, she was often distracted from her line of questioning by the delightful shape of his shoulders, and the swaying of his head as he spoke and responded.
    "Do you miss your country?" he asked.
    "Oh yes, a little, but this is a new adventure for me.  My people rarely travel to Vanmar.  I have wanted to for some time.  I met Ravelleon and he has given me the opportunity.  Before the war I was feeling restless in Shanla, where I lived then.  I wanted to travel.  Ravelleon has given me the opportunity.  Have you travelled much?"
    "Yes some.  Never enough sadly, but some," he said.
    "Where have you been to?"
    "I have been all over Prancir.  My work has often taken me all over our country.  I have been even to some of our colonies on the far side of the Middle Sea, but never to Pirion itself of course.  I went to Vanmandria on a few occasions.  As a young civil servant I was there during the peace negotiations at the end of the last war, the big war I mean.  Not last year's little disagreement.  I have toured other near countries, Relgin and Meerlan, and Alboran across the channel.  Also I have enjoyed the sunshine in beautiful Spallopia.  I love the mountains there.  But I have never been much further east and there are many places I should wish to visit.  What of you?  Is Ravelleon taking you to all the places here you wish to see?"
    "He has not much time at the moment.  He is only in Dumis for meetings.  He has shown me everything in Dumis I think.  He promises to take me to other places in Prancir, but I do not think he will be able," said Danella.
    "Maybe when Ravelleon is away he will not object to me being your guide.  I would be very pleased to show you other parts of Prancir," said Mireau.
    She looked at him with full attention and enthusiasm.  "Are you sure.  I would love that."  She knew Ravelleon would not be so keen on the idea, but she knew he would be going back to Pirion soon for a time, and he could not object to having a guide to show her the country.  It was a small liberty to ask his friend to take her to the ballet and use the tickets which had been purchased, but to take her away for a few days travelling was a greater matter.  Ravelleon was sure to disapprove and to forbid.  With female companions that would be acceptable, but with a man, any other man, would only arouse the jealousy of her possessive lover.
     "I do not think Ravelleon would wish it.  I was surprised that he would let you take me to the ballet.  I sometimes think he loves me too much.  That is why I will enjoy tonight so much.  I want to meet other people and not always to be with Ravelleon.  But you know, if he is not here there is no reason why we cannot travel sometimes.  I would really like to."
     The tidy rows of streets which formed the pattern of much of the centre sped past them in the windows of the carriage.  The city was planned, orderly and precise.  However a great variety of architectural styles competed with each other for grandeur.  Danella's attention was dominated more by the sexual allure of the handsome and polite man beside her.