Life and Times of a Priestess: Ch.3 : New Life In Dalos (Part 3: Rape By Soldiers : Section 2)
Image: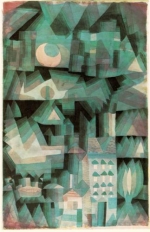 Sun, 29 May 2016
Part 3, Section 2
    All the Priestesses had been in ceremonies where there had been the pretence of 'rape' by individual or groups of men; sometimes there had been mock violence as an act of worship to the Goddess.  None of them had ever been in a situation where their very lives were in the hands of violent men.  The men of the Empire were not violent, when they did behave so it was a pretence, except in time of war, when defence required it, and then never against women.
     The Priestesses performed their duties as they had been trained.  In rape ceremonies they consented to the ceremony.  Although Danella had tired of the endless ceremonies and sexual encounters and would have preferred to limit them, she had never actually been raped.  Rape was a word which was understood in the Empire.  It had meaning, but was little used because rape was an unusual occurrence in an Empire where frequent and varied sexual activity was available to all.  No one had any cause to rape.  The High Priests and Priestesses managed the ceremonies and ensured that if anyone was unfit in body or mind for them they were temporarily excluded.  There were occasional incidents of murder, sometimes involving sexual motives but these were very rare.  The sexual appetite was well fed and no normal person should be tempted to rape for sex.
    It appeared that in Prancir things were different.  Danella had heard that their soldiers were denied sexual activity for long periods.  The conquest of a city became an excuse to behave without control against people who were temporarily outside the law.
    Some of the soldiers selected the Priestesses they liked the look of best and laid claim on them by placing their arm around the waist, holding a knife or sword in the other hand.  They took them into the kitchen and dining area and the storage rooms in the back of the dorm.  The Priestesses did not resist.  Sexual rape held no horror for a Priestess but fear of death or a beating did.  All hoped to earn favour with their new captors and not to be physically harmed.
    One soldier, who had imbibed much temple wine, struck out at a priestess who tried to remove herself from his grasp.  He lunged at her threateningly with his knife and hit her face with his other arm, knocking her over.  He came towards her, which suggested he may use the knife.  To Danella's surprise the tall man who still had Sreela by the waist and seemed to be in charge of these men shouted at the man and two soldiers followed his order to restrain him.  Still, when his temper had cooled he expressed his desire to keep the woman he had abused and the soldiers allowed it.  He took her to the kitchen.  Danella was relieved that the tall man should enforce some restraint.  It was a hopeful sign at this dangerous moment.
    Some of the men appeared to be in no hurry to have their way with the captives and were content to sit as they selected three Priestesses to undress for them.  They seemed pleased when the Priestesses seemed quite willing to do this without persuasion.  They beckoned the Priestesses to them and  touched and kissed their bodies as they stood before them, without shedding any of their own clothing.  This seemed strange to Danella who was used to the men of Shanla and Dalos wanting to participate fully in the ceremonies.  These Prancirians, she could tell, may have raped other Priestesses during their period of occupation and warfare, but they appeared not to be familiar with the sexual rites of the Goddess.  She judged that they may be somewhat embarrassed to perform in front of their fellows and preferred merely to enjoy the sight and touch of the naked women before them.  This personal embarrassment could explain why the first soldiers had taken their Priestesses into the more private rooms behind.  Men of the Empire frequently enjoyed taking part in public rituals.  Prancirian men, as she had heard, were more sensitive, however.
    It was Danella's turn to be selected now.  A dark eyed man with a cold look and a weather-beaten face viewed her and pointed with the knife at her stomach.  Lifting the knife he motioned to her to take her tunic off.  Dutifully she stood before him as she unbuttoned her tunic to the waist and lowered her lower tunic to her feet and stepped out of it.  The man was impatient and in order to dominate her he reached for her pants and pulled them down.  Grabbing her to him he tore her tunic off her shoulders and sank his dirty face between her breasts.  He stank of sweat and the dirt of battle but even the Priestesses had seen some fighting and were unclean.  After a short time he placed his knife down on  the floor and prised his fingers into her vaginal opening.  This sex was not to be enjoyed by the Priestesses but she allowed her body to respond to his kneading.  He pulled her to the floor and pushed her down, pushing her legs apart and opened his trousers at the front.  His penis was half stimulated.  He placed his hand on it to jerk it as he gazed at her flesh beneath him. 
     Wanting this experience to be as painless as possible she raised her hand to his penis and stroked it.  The man looked surprised, although she suspected the man may have raped other Priestesses and women of the Empire before and should be aware that they would be inclined to attempt to change even a rape into an act of familiar pleasure and worship.  Her abuser's penis became hard and he lost no time in inserting it into her pink hole.  She accepted him, although she would have been better able to view this as an act of pleasure if he had taken more of his own clothes off.
     These Prancirians were generally unwilling to take their clothes off, she supposed.  She supposed they needed to be dressed for action if their captives were to resist or if they were recalled by their officers, but she believed also that they were embarrassed to  be observed naked in the act of sex by their fellows and by other women.  With a thrust he was inside her and she gasped at the suddenness, and at his size.  Quickly he began to rut her, as if he might be disturbed any minute and did not wish to miss this opportunity to experience the ultimate sensation inside her.  Very quickly he became very excited and his penis became very hard.  
    She glanced around and saw that some other Priestesses were being similarly treated nearby.  Other Priestesses stayed near the window waiting their turn to be selected and watching this unusual scene.  More Priestesses had been told to undress and were being watched and touched by soldiers who had not yet committed themselves to taking a woman. 
     She glanced towards the door.  Two soldiers guarded it, keeping it shut and keeping the captives inside.  The tall leader was taking Sreela's slim, late thirties body from behind, as another soldier held her still for him.  As she began to feel the growing glow of a need for fulfilment and her breasts began to ache for the familiar male touch, Danella's soldier began to come.  He held her hips with a tight grip and continued to push so hard that her body rocked at his force.  A mask of anguish seemed to contort his face and his thrashing became urgent for some time as he rammed her mercilessly.  she grasped him and made whimpering noises to encourage him, although she was not yet fully aroused.  Then he thrashed in a final fit and moaned slightly, depositing his sperm within her.
    Danella's soldier withdrew his penis and wiped it over her body as a sign of domination over her.  He drew the sagging wet thing over her breasts and stomach as it deposited a thin trail of sperm over her.  If this was a ceremony she would have been tempted to try to undo his clothing at this time and take his wet thing into her mouth to tease him back to life, but this was not voluntary worship.  Instead she and all the other Priestesses were in danger for their lives and she was frightened to do anything which might frighten the soldier and draw more physical abuse.  The soldier leaned forward to her, breathing smelly breath into her mouth as he kissed her hungrily and thrust his tongue into her mouth.  She accepted him although she felt as much used by this invasion as by his sexual act.  Then he took himself off her and moved away, putting his penis back in his clothing.  He sat on a chair and watched as his comrades performed on their captives.  The familiarity of the sexual act had been strangely comforting at this time of uncertainty and fear, but from Danella's point of view it had been quite unsatisfactory as a sexual performance.  The man had not even attempted to give her pleasure.