Time Travellers from the 1960's : Ch.11 : A Much Needed Holiday (Part 1)
Image: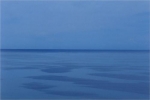 Sat, 26 Sep 2015
Ch.11 A Much Needed Holiday (Part 1)
Ted and Louise decided they needed a holiday. They wanted to go far away from America for a change. Europe or the Mediterranean appealed because they had never been there before. Modern California was not quite all they had hoped for. Although there were improvements and exciting changes, there were many elements of cultural and personal decay. Europe was more old fashioned, they had heard. Perhaps it would be closer to their initial expectations of the future. Anyway they wanted to travel.
They decided to book a holiday in Spain, and then were persuaded to select a holiday in the Canary islands, not far from the coast of Africa, which would be hotter at this time of year. The island was arid and craggy, but beautiful for this. High cliffs disappeared into distant mesas inland; the land reminded them of the deserts and canyons of the west and southwestern states. Hotel complexes and apartments, like the modernised pueblos of New Mexican Indians, were carved into the rock faces. Hundreds, probably thousands of holidaymakers, from many parts of Europe mainly, lived in these apartments for a week or two weeks at a time, gathering on the mostly man made beaches and around hotel swimming pools.
They were both excited as they discovered their plush apartment and the beautiful view it offered over a harbour, out to sea, and along the shoreline. They were on the top ninth floor of the hotel block, and they felt on top of the world as they looked out, although neither of them wanted to stand too close to or lean over the balcony rail. To celebrate they made love immediately on the clean bed, even though it was half past twelve after a long day's travel. Perhaps there would be here the kind of modern lifestyle the New Seminarians had once hoped for. At 2 a.m. they went to sleep.
After a couple of days of poolside and beaches during the daytime they heard about a beach where the women would take off more than their bikini tops to reveal lovely breasts, and the men would also reveal their secrets. The long sandy beach was apparently devoted to nudism, and behind were sand dunes for the privacy of those who wished to get away from the hustle and bustle of the shore. Both Ted and Louise were fired up by the idea of this beach.
As New Seminarians of the Future, back in the renaissance days of the sixties and seventies California they had of course been keen nudists along with all their people, whenever the weather allowed or the mood took them. They were not just ordinary nudists; their nudism had often gone so far as swinging, and the occasional beach gathering could well have been described as an orgy. It was good to hear that nudism had survived in some form or another, and appeared to be very popular in this day and age.
They were both excited as they walked along the beach. Topless bathing gave way to complete nudism, although there was a mixture of people. Those walking along the beach, like themselves, were mainly clothed in shorts, bikinis and even T shirts as they went. Unfortunately a strong breeze blew and Louise found she couldn't keep her hat on, so she took it off. Ted fastened the string on his safari hat tightly so it wouldn't fly. They chatted, wondering where to park themselves. "We'll go further, then we can come back if we want," said Louise. Suddenly she noticed that most of the people on the beach here were men. The beach was quite concentrated here. Men lounged on sunbeds, congregated in groups, fully naked' their willies hanging down. Louise noticed one man in particular standing at the water's edge. He was standing in front of her, large willy before him. She was almost at a loss as she approached.
"They're gay," she said to Ted, suddenly realising why there were so many men about just here.
"Oh yeah," said Ted, agreeing. They'd been too busy talking to realise. While he was pleased to see them so accepted here, he could not help wishing there were more naked women around here. He could hardly see any for a while as they walked. Soon the gay section was passed and the numbers on the beach thinned, but there were some women. It was very blowy here though, and narrow as the dunes were near the beach. They decided this was far enough. The beach wasn't as good here as earlier, but they could sunbathe here and join the nudists in stripping. They kept their bikini and trunks on for a little while to acclimatise. The sand was being blown strongly by the wind. They found they were covered in it as soon as they lay down. Soon enough they decided it was time to strip off and show solidarity with the nudists. They weren't new to nudism, but after some months in this modern world it was an experience they had not had in this future. They felt like young people again, taking their clothes off on a public beach for the first time. Louise took her bikini top off first. Minutes later her bottoms were off and Ted felt he should do the same. They kept down on the beach, but they felt good about the exciting thing they had done.
After some time the wind blowing the sand became unbearable, so they decided to call it a day, returning up the beach. They looked forward, excitedly to further visits to this beach, both of them excited by the open views of liberated people to be found here. Maybe they would meet people who felt the same
Ted and Louise went out for a night out in a Canarian resort.
They had heard that a nearby resort along the coast was an exciting place to visit at night. The locals, gays and nudists and international holidaymakers of the nearby beaches were reputed to party and dance in the clubs and bars here. They ordered a taxi from their hotel and were driven swiftly to the lively resort. They arrived by 9.40 in the evening, hoping they were not missing the evening's festivities, whatever they may turn out to be. They walked through an area of half empty bars such as they had seen in their own resort. It seemed there were too many bars and too many restaurants so most of them were empty. Louise commented that if they all combined into one it would then have been busy and a party atmosphere would inevitably ensue.
Football bars seemed to be the most lively just here as foreign tourists, mainly British, came to watch the big screens showing the soccer action back home or in international matches. Only the noise from the screens made these bars seem busier. Louise turned her nose up, "I don't want to go in there," she said. There was little she found duller than sport, of whatever kind. There was a lot of it around in this modern period as there had been thirty years before. It seemed more intrusive because of the many modern channels and the big screens. Ted on the other hand loved to watch American Football or baseball on occasion, although his other interests and Louise's disinterest in sport kept him away from it most of the time.
"Don't worry, the night is yet young," consoled Ted. "I am sure there are other bars or clubs nearby."
They wandered through an open air square where there were indeed a few couples dancing in mid twentieth century styles, to a sound system; latin salsa, rumba, waltz and so on. Quite a few people observed from the steps around the square. "We can always come back here later if we don't find anything better," suggested Ted.
"Maybe it will be busier later," said Louise. Neither were particularly looking for the older musical styles of the last century. They wandered from there between jewellery and duty free perfume shops, still open in this latin country at this time of night, although right now there were virtually no customers. Ted wondered why they bothered opening, why the poor staff had to waste the evenings by working when there were so few customers. Louise showed interest in both types of shop. Ted steered her away from them as soon as he could. They had come for an evening out, not a shopping trip.
"Commerce creeps in everywhere, no better, in fact far worse today than in our past," declared Ted, in a determined attempt to close the possibility of further shop viewing.
"Perhaps these shops are open at this time of the evening due to the local Spanish culture," said Louise, sensibly, "After all they would all be shut in modern California, and the city centre would belong to the beggars, the night clubbers and the streetwalkers.
They walked on in search of a nice busy bar where they could watch other people and feel the excitement of a night out. Although there were people around it was hardly busy in any of them.
"There should be less bars," suggested Ted, "Then they might be busier." Louise could only agree. It was 10.15 already, on a Friday night. They walked into an area of the shopping centre which seemed less busy than the areas they had already passed through. A presentable half caste man who was probably in his early twenties accosted them politely.
"Are you looking for a place to drink?" he asked.
"We are just looking around," said Ted, not wanting to be smooth talked into going somewhere which did not suit them.
"We want a drink somewhere," blurted Louise at virtually the same time.
"Well we have a very good bar over here," the man responded to Louise, seeing a more than likely customer and gesturing towards a large bar, which nonetheless did not look very busy. "Free drinks if you go in now. In fact I will escort you in there myself and make sure you get your drinks."
"Let's go in," said Louise. "It seems like a good offer."
"But it doesn't look very busy in there," protested Ted, quietly, to Louise.
"I want a drink," said Louise. "We've been walking round here for long enough."
"Oh alright then," conceded Ted. She was quite right. They could be walking round here for hours trying to find the right place. They followed the man across the square to the bar, which looked very modern and plush, but was virtually empty.
They enjoyed a few drinks in a few bars, before returning to their hotel by taxi, but both admitted they had found the bars a bit unexciting. "Perhaps we should be making more of an effort to socialise with other people we find?" suggested Louise.
"Maybe," agreed Ted.
When they returned to their hotel they made love again, inspired by the beach they had been on and the beautiful people they had observed, and by each other of course!