Time Travellers from the 1960's : Ch.11 : A Much Needed Holiday (Part 2)
Image: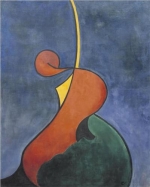 Sun, 04 Oct 2015
Ch.11 : A Much Needed Holiday (Part 2)
They were watching a hotel entertainer guitarist performing rock hits of the past on his guitar. He was very competent. Ted wished he could go and get his own guitar from back at their apartment in San Francisco and join in with the guy; he was so good. Ted was a fairly competent player himself, although he had hardly touched this old guitar since his 'journey' across the years. It had been packed up for his and saved for their future like many of their possessions.
Louise made conversation with another lady while the guitarist played and Ted's interest was elsewhere. They had done similar work in the past and found they had plenty in common. They talked about the usual holiday things, where they had been and what they had seen. Louise related how inspired she had been by the beach where those on the sands went nude. It's so exciting, takes me back to times in the past where we had liberated friends.
"Well we've been coming here for a few of the recent years," said the nicely shaped blonde. "We like it so much we keep coming back for more. For us there's no other place quite like it. "Her partner, a pleasant, tall slim and tanned man came over to join them. "Oh yes we love the place. We like the nudists; they make us feel welcome. At first we were a bit shy, but there's nothing better than the fresh air on your most private parts, and the feeling that other people are looking at what you've got and appreciating it."
"He's quite an exhibitionist," said the woman. "He likes to fly his kite. That way he can stand up completely naked and not feel out of place. Some of the other men do it too. We've met some nice people on the beach, some of them we've got to know quite well."
Louise thought she understood that they had made more than just friends on the beach. She felt that probably this couple were swingers like her and Ted. It was always difficult to be certain of that, without appearing rude, or running the risk of upsetting somebody who wasn't a swinger. Even if they were swingers, which seemed likely it didn't necessarily mean they would want to swing with her and Ted, although they'd found they were quite popular in their past amongst the New Seminarians. They seemed like really nice people, modern minded in the way she had hoped the people of the future might be. They wanted to enjoy life, they were good people who wanted to get on well with everyone, but were looking for a bit of excitement, a bit of real friendship, perhaps a swinging adventure or two while on holiday. Louise felt warm with a glow. These were truly nice people, a similar age. She was motivated by the man, he seemed nice and his looks appealed to her. She liked his slim and pleasantly muscular body. His tan made him rather cool, and certainly cute.
She beckoned Ted over after a while. "Meet Lynne and Nick," she said. "They've come down from New York State. They come here every year apparently and they love the beach." Ted didn't need to look too hard at Lynne to realise he fancied her. She was an attractive blonde, reasonably tall, with a nice figure, in good shape. He immediately enjoyed talking to them, and found he had a lot in common with Nick, who loved rock music and shared many favourites from the past with Ted. In the last few months Ted had been getting up to speed with the rock music, and other types, of recent years. There was much he was now familiar with, which he loved, further evidence if they needed it that not all of the last thirty years had been a deterioration of the hopes and values of the sixties. Nick offered to play Nick the recent album of one of his favourite rock groups who brought hip hop and rap influences into a funky and heavy rock mix, if they came round to Lynne and Nick's apartment sometime. They both played guitar. Maybe one day they'd be able to get together back home and play some music together. Both were still young enough to have some ambition to play rock in them.
Ted didn't yet realise that the two ladies were subtly negotiating a possible swinging session after they had got to know each other for drinks a couple of times. He was happy that Louise seemed happy on this holiday. It seemed to be taking her mind off some of the disappointments of their 'move' into the future, and particularly her bad experiences at work and her redundancy.
The blonde woman, Lynne, put her arm in his on their way back to the couple's apartment, and even around the waist. It now became obvious what could be going to happen! She was golden haired, nicely shaped and cute, mature but not too old, just how he liked them. He could tell she was up for it, but he wondered how the lady's husband Nick was getting on with Louise. Ted knew Louise was interested in Nick, but he could not be sure yet whether the shyness between them was going to evaporate.
"This is our apartment," said Lynne as Nick used his keys.
"Lovely," exhaled Louise enthusiastically, as if it was the apartment she was really interested in. She had been lacking confidence in their new life recently. Work had been getting her down. Her status in the world had taken a knock. She had found that civilised pleasant friendship qualities were not as valued in this modern world as she had assumed. Her confidence in the future had taken a few blows. Now she was in the 'future' she had realised that speed in everything and the ability to do too many things at once were more prized by managers and the distant owners of companies than she would ever have imagined.
Louise talked with Lynne about the apartment, and how often Lynne and Nick had been here before, and how much it cost them on each occasion, as if they were merely exchanging pleasant casual conversation. In the past Louise had been more confident, negotiating with couples who were potential swinging partners, without wasting much time on preliminaries. But modern ways had evidently made her more reserved.
Ted thought Louise and Lynne might already have been talking of the possibility of swinging. He sensed that Louise might have an awe of Pete, which might be holding her back. The more she fancied a guy the more shy she became, but she might try harder to befriend this couple for the same reason. Many had been the times in the past when Louise had made the arrangements with the other wives or partners, while husbands and boyfriends knew little of what would happen, until it did.
They sat down, were given coffee and small talk, and listened to half an album of cool funky rock. Ted glanced at his watch and felt the passing of the evening. It was close to twelve already and nothing sexual was likely to happen at this rate before he felt the call of sleep. He was never the one to initiate a swinging encounter, although he was always ready when it began. He felt wound up and sexual, because he fancied Lynne. Perhaps he should have made more of a move when she had her arm round his waist as they came back to their apartment. Now he was sat on the settee next to his own wife Louise. If he had been next to Lynne he might have tried to renew contact by stroking her thigh or placing his arm around her casually.
It was becoming evident that Lynne and Nick might be new to swinging. He sensed the idea was in their heads, but they did not know how to ask for it directly. Lynne and Nick were modern people and, as Ted and Louise were finding, modern people were not necessarily as modern as they should be. Traditional hang-ups and loyalties persisted, joined by financial and work imperatives, which kept people very busy and prevented proper relaxation. People became encased in their own personal tunnel of life, unable or unwilling to break free of it and put themselves on a better track.
Louise said to Lynne, "Come sit next to me Lynne. I wanted to ask a few things. You go and look at Nick's CDs Ted"
No one had any objection so they all did what Louise suggested. Ted stood up, went over to look at Nick's CDs. They got into discussion about some of the bands Ted had been becoming familiar with recently. The early seventies had not been an end to progressive music and rock'n'roll. Ted's favourite music had gone on and many great bands had come to prominence, been and gone, or continued on for years. He got into an enthusiastic conversation with Nick about rock music. It was evidently a subject close to Nick's heart as well.
Meanwhile Louise had been talking to Lynne about even more personal matters. It had not taken long for them to agree upon a plan of action.
"Alright boys! Lynne and I have been talking and she says you're you're up for it too Nick. We're going to swop partners and do some swinging. There's no pressure if anyone wants to back out. We don't need to do everything, but I think now's as good a time as any. I know Ted's always up for it and so is Lynne. So we suggest Ted can take Lynne in her bedroom, and Nick and I will stay out here on the sofa for a while. Later we can try more adventure in the same room if we want or maybe that will be enough for one night."
"Great!" agreed Nick, looking as if it was his lucky day. Ted wondered why they had all taken so long to get to this point, as they all seemed rather keen. Louise was certainly back on top form, as she had so often been in their past. It was evident that Nick was very pleased at the prospect of Louise, as Ted was at the prospect of the lovely Lynne.
"Come," said Lynne, reaching for Ted's willing hand, pulling him easily towards the bedroom. He went gladly. The door closed and they were quickly on the edge of the bed, kissing, little need for words. She had been waiting for this, since she had first set eyes upon Ted. She was keen as if she had not been able to take other men much, although he did not doubt that there must have been occasions. He could easily see the signs that had been there all along. Lynne and Nick were swingers like himself and Louise. They had just been a bit shy about it, that was all. Perfectly understandable in this still repressed modern society, which had come so far, but failed to live up to its dreams, and then turned away from them.
Lynne took off her clothes, so quickly he hardly noticed. Reciprocating he slipped down his trousers, revealing his stiffened cock. He did not wish to be the one to blame for preventing a sexual event. If she was up for it, he certainly was.
"Can I suck you?" she asked politely, getting straight to grips with the essential aim.
"Of course, please do!" This was going to be a wonderful experience! She was making it so easy for him. She handled him deftly, with experience and style, making a show of her slim body as she bent erotically before him. As he lay back he took off his T shirt, joining her in complete nakedness. He explored her body with his hands while she ministered to him.
"Are you ready for me?" she asked. He knew what she meant. She wanted him inside her. Instead of lying back and waiting for him to mount her, she lost no time in climbing over him and inserting herself over his excited cock.
"Shouldn't we put a condom on," he asked, but it was already too late!
"We have some just in that drawer," she said. She was off him as quickly as she had got onto him, athletically over to the drawer and returning to slip one on his stiff cock. It was done almost before he could realise. 'What a woman,' he thought, 'she is fantastic!' She was straight back on him with barely a pause. She rode him expertly and he was very excited.
"Take me from behind," she suggested, and he did, with her leaning against the edge of the bed. He really began to fuck her hard now as he viewed her slinky body and blonde hair and explored her with his hands. She was dripping with her own fluids, wanting him to punish her with his cock.
In an unusual move she climbed off the bed and stood in the middle of the open floor, bending completely forwards, completely subservient to his invasion of her, touching her toes. She was so supple, so completely giving.
"Go on, fuck me," she said. "You can have me!" So he did, using her at the end like a rag doll, until his cum squirted amply into her wet passage. By her breathlessness she must have come too!
Lynne stayed naked on the bed in Ted's arms for some time. At first neither of them could say much, but there was no embarrassment at what had just passed between them. She was really gorgeous. Ted felt it had been the most natural act of swinging he had done. Once everyone was committed to what they were about to do they all just played their part. Lynne was a lovely talkative and interesting woman, they talked about previous encounters quite openly, and the open nature of his relationship with Louise.
He stroked and later offered to lick Lynne's fresh pussy, which she then begged him to do, warming her up again. They would have done the act again, he was sure, but Louise came into the bedroom, from the lounge, smiling contentedly, and leading a contented looking Nick, neither of them wearing clothes. He had heard them next door in the lounge, furniture creaking and the whimpering of Louise, over an extended period, so he assumed they too had had good sex.
"I think we've had enough, for now," laughed Louise. "How about you two?"
"Sure," said Lynne. "I suppose I have had enough, and its getting rather late! As long as we can all meet up again tomorrow at some point and do it all again. Why don't we get together at the beach tomorrow and do it, without drawing attention, in the sand dunes?"
So Ted and Louise got dressed and made their way back to their hotel room after more pleasant chatter, looking forward to spending more time with their new friends, the following day.