Sparrow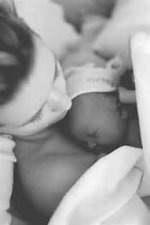 Sat, 03 Dec 2016
A tiny baby sparrow,  you stole my heart.
Both of us, brand new, mother and child, you knew what to do,
I had no clue. Sipping sweetly, delicate, vulnerable.
Forgive me if your first years were unpredictable,
I made wrong choices, I was a lost soul.
At a tender age you wiped my tears.
I hate that I kept you there far too long,
I look at you now, and my mind eases, your feathers are changing,
you are strong.
Your resiliance astounds me, we make a team.
I watch you thrive, flourish.
You spread your tiny wings, you are safe now.
Wise beyond your short years,
I burst with pride for my first born egg.