SENSE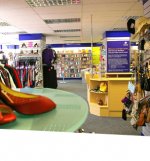 Wed, 22 Mar 2017
Eight dresses,  seven pairs of shoes
Two not worn, the rest well used.
One shabby coat in navy blue;
Must have been quite nice when new.
A dozen nighties, past their best.
I'll put them here with all the rest.
Loads of jumpers, blouses, tops
All bound for the charity shops.
Plain utility wedding band
Too loose for a withering hand.
I never saw this pretty brooch before
Tucked at the back of the stocking drawer.
And all these photos - such a shame
There's no one left to ask their names.
A pair of slippers down at heel
How could we know she was so ill?
So many things we should have asked
Its too late now - the chance has passed.
So many things we never knew :
We always had so much to do.
Now there's more work that must be done.
Goodbye, I love you. Sorry Mum.