Regeneration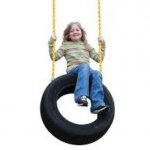 Sat, 27 Jun 2020
1 likes
There's been an inspection
of the local park
and they have agreed
that it is rather stark.
I am told it's no't safe
to be there in the dark.
Apart from a lamppost,
on which dogs leave their mark,
there is some grassland
with a note in bold letters
saying "No football games"
but the children ignore it
and play just the same.
There have been bids
to provide swings and slides
for use by the kids
yet decisions are in limbo
for reasons of safety.
So the youngsters improvise
with car tyres on a rope.
The council inspector
has given us fresh hope:
they'll revamp the landscape.
It is a commitment
they'll be unable to escape.
It looks as if there's room
for flowers and fruit trees
to blossom and bloom.
An orchard will be planted;
it is hard to believe.
Hopefully it will be an Eden
that won't be spoiled by Eve.
© Luigi Pagano 2020