The Snowman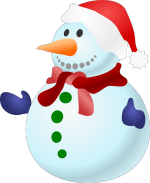 Wed, 21 Nov 2018
The snowman was grumpy.
He was glad to have been given an icy overcoat but wished that the children stopped piling on the pounds or he would have to go on a diet.
Also, he grumbled, he would like a nice fat cigar for a nose, not a silly carrot.
© Luigi Pagano 2018