Leggings – How does the Shah claim to own the UK?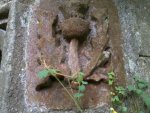 Sun, 26 Feb 2017
Leggings – How does the Shah claim to own the UK?
This morning around 5a.m, I woke suddenly, to a hand under my chest, and a silver tongued voice – which said, "Get up quickly, you need to see this!"
I was in a kind of turmoil, did I believe this or not? The room was empty. I got up, and quickly dressed in softs, for the day ahead. I was ill and in a kind of fever due to the pain of my condition.
I wondered if I'd suffered an echo moment from the past - and if I did again, would I awake to an earlier state of being?
I opened the windows and scanned the horizons, I didn't feel it to be important to go anywhere, only to be aware, and to be ready. After an hour I fell asleep on the sofa. Too ill.
Later I went to do some really needed shopping, I had surprised myself, no tea-bags left.
After some tea and a ready meal, I went back to sleep. I woke up to more voices, loud, grasping, greedy voices, all ready to cut up another will. It was left to Isis, and was the reason that the Shah had claimed to own the UK. Originally it might have been the man-servant/companion of a well known Norwich based writer who used to write in Boardwalk House, where I was taken to talk to him, and to learn. It was built to resemble a Roman villa, with all the rooms set around a central space. It was beautiful and quite private. 
The tribe hold it was Sir Arthur Conan-Doyle, who was once in the Norwich area...  only that was earlier on, and has links to Houdini - who I also knew.  Perhaps we were all able to travel in time, through tunnels or sideway steps... and it may be common to those with more creative tendencies or strange abilities, and may also lend itself to -  to the mistakes they then make from one time to another giving rise to probabilities changing in the time line?
I know another writer wrote She - and he may have also been one such.
After his death, after writing – She – the companion joined me in America as I was considered to be too small to go anywhere alone. He made a will in my favor and used a name which was also in my string of names – Isis – and I wonder now if this will is the main reason that the Shah considers himself to own our green and pleasant land!
Is the Shah now dead? Is this the reason these folk are ready to go ahead with their plans, before the next lot catch on, or is the whole war situation in their favour?
Needless to say I've never had the will. The people upstairs which group about the grotty twosome, all complete with warts and necessary modern illnesses – were boasting of getting at my last 'family' who they report as dying. Thus easier to contact mentally and twist to their will, using the old 'Demon Headmaster' equipment supplied by his daughter Maria Hitler herself – who I've already spoken about in full. The Watson/Hitler combo.... explodes in the empire.... with the deserter's family in full agreement...
Well righty-ho then! I'm fighting back!