Leggings - the absence of light.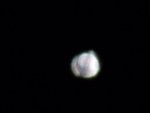 Thu, 10 Dec 2015
Kitty rang before the light had hit the earth,, "Around 3 am, some things were placed outside the flat door – and then about ten minutes ago, large engine again, I suspect them were picked up."
"Same mo? Large male voices. Almost deliberate?" I asked. "Did they keep you awake all night again?"
"They tried. After they went – if they did go... funny thing I could hear a child playing with some noisy toddler toy!"
I smiled as I brushed my hair through, "Do you think they might be trying to implicate you in all this?"
"I won't let them into the flat. Since that night I woke up and there was two people in edge of the lounge area, I've been very careful."
"Don't blame you! I'm sorry I  woke you up," she said, "You must be fed up of all this. Sometimes I wonder if they are still working for Military inelegance. Do you think it's possible?"
"Could be, do you think it's for the other side. I had an odd dream of that prince of theirs, the reckless one, he smiled at me, and then he showed me his face burnt turn to bits. Then he was gone..."
"How oddly horrible! I bet those mind readers immediately reported your dream as theirs."
"I never thought of that, this week I've been not well. I've been dwelling on what I let go last week. I told someone who pushed the rusty railing through my face. It was Ralph B, who lives around the corner, and who I never expected to ever see again. The family was so rich and powerful what with his brother being PM and all over there, that they never did pay up.  Perhaps he liked me?"
"Sounds like all the men in your life never paid up." Kitty commented.
"Yes, I know, it's like yesterday," I agreed, "And you don't want into this action. You might end up with the blame."
"Or it could just be..." suggested Kitty suddenly. "That they wanted this book restarted. Perhaps they are making money out of it, and claiming that they are you... You look a bit different with your hair dyed darker, more Mediterranean. Than you do now..."
"Hmmm, Have to think about that. Talk later!"