Leggings - the makings of a Royal...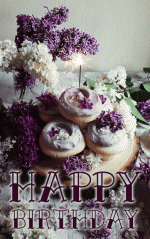 Fri, 22 Apr 2016
Hi Kitty, 
somewhere in literature, there is a story of a big fat spider awaiting victims in an old folks flats...  its a true story.
and there is another story about the same woman, that she is really a Duchess in hiding, waiting to be awoken by a kiss...
I knew her in passing in school in Scarborough shortly after I rejoined Mr. Lee and family, he wouldn't let me play with her as they were the Mussolini's from Italy.  The few times I did play with her, she struck me as a really warm person.  I liked her Grandmother very much. I met her years before that.  She couldn't remember back that far...
In the spirit of true Christianity, HM the Queen acknowledged her birthday, and this making of peace is a brilliant end to all the friction of so many years ago.
I do hope if she should really be a Duchess perhaps, HM the Queen might well put her into position.  I couldn't do justice to the role ever having had head injuries which limited me wearing the head gear.
This lady  has no such problems at all, and might even get on with the official name!
I applaud you all :)  This change of the gene pool might be advantageous!
I'll cross my fingers for her taking on such a role in the future.  I'm sure she doesn't really want to be awoken by a kiss, or suck out victims in the flats...
best, 
Leggings...