Leggings - Months of Hidden Activities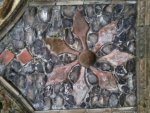 Mon, 12 Dec 2016
Leggings – Months of hidden activities...
which I've chosen not to discuss.... I'm fed up of them all.   However its Super-moon season!
It's nearly three a.m and that clarion call of a ringmaster's voice rings out, stage whisper, thick with greed, "So did the money come in then?"
A nod. Agreement. No voice!
"Told you it would then." He was triumphant. He known the outcome and now they were ao much plusher. No one could stop them either. "Right then!" he marshalled his troops, "No point in hiding is there!" and so he put on his recordings of something arriving close by, and shouting as if he were talking to the delivery person.
I blinked. Caught. He was too dam close! It felt like he was next door!   It was an act. Was he MI5 and was he being paid off? Had he done a successful cull of the troop to allow for those core members to pick up the money load? People who are not useful, are judged, & go missing if not.
"Any chocolates?" enquired a laconic woman from somewhere.
He coughed, surprised. "Excuse me," he said, "We're on air now, we've discussed those chocolates, made in Switzerland for her specially. Medicinal! To make sure she grew, when the time was right!"
"Have you grown an Asses tail yet?" hissed another woman sharply. "If one person had been honest and handed it back it would have been over. Only there's no way now, They all had to have their go... we convinced them."
I smiled listening to the argument. Perhaps I'd missed the opportunity to change a little more! Yet it had been important to prove to me that people can be honest. Because if they are not honest -
ever – then they become a micro system that is too invasive – and the results can be catastrophic.
A few of them have grown a little more than usual recently. In odd ways perhaps for regular humans. Asses tails? Don't know, we always wondered about the possible consequences!