Leggings - old voices in peril.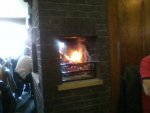 Sat, 23 Jul 2016
Leggings - old voices in peril.
Kitty sat up in bed, she could hear someone as if from a distance talking, and Leggings was answering them.  Hey! she thought, distractedly, What's going on?
There was a pause, as if Leggings was counting.  Then she half laughed, and said cautiously, Um, I didn't know you could think-say!  You've been learning bad habits over there girl!
Kitty kicked back her duvet and got up.  Is that how they tormented me in the other house?  By think-say?  So I looked quite mad!
Yes, agreed Leggings, they do that, and they do a kind of physical magic routine, too.  They either hit on someone you know, or themselves or an animal - in order to either hurt you or release power.  They are quite horrible.
I thought they were Christians?
You have got to be joking.  This lot?  I mean think  back to your childhood and recall what your faith meant to you... This lot have no faith, and the song Pennies from Heavon sums up the whole of their distorted belief system.
What are you up too in Norwich tonight? asked Kitty as she made a cup of tea.
I was going to write a big finish involving a fight between the different factions in Christianity...    and have you captured and taken off outside the country to be taken apart for the bits they think I have in  my body from the war.
Good God! Kitty sat down, Why on earth can't they go back to having the GANT festival and have some fun!
Oh they can't do that until they get rid of a GANT from the village.  It's part of the distorted belief system.  I have my costume sorted out, should they ever do!  If you can do this with me, you can insult them like mad if they start on you again....  I continued quickly.    If you can recall something about them you can probably make them jump, take them by surprise so to speak.
At the moment I feel grotty with an illness, said Kitty heavily, thinking it all out.
Could she do this mean stuff to these dreadful women and men?  Then she grinned.  She knew most of them now, so Yes she would!
Whats going on there tonight?  I asked.
Oh the same dreadful stupid stuff,  come outside at your peril.  Either I'll be shot, or have to suffer another marriage... I mean at my age?  And they aren't very nice men.  Which is why I suspect they are out there.
I think you ought to go out there.
Well yes, I'd like to go bump them off.  However its what these mad radio/tv stars of std fame are waiting for.  Sir James and the man... well, they both asked me not too.  I think they hurt them badly.
How did you start with think-say? I asked curiously.
Last night that horrible woman with a black basin cut was here.  They call her Heather too...  She was tormenting me again.  Going on about selling my unborn grandchild to a Snake man or the Shah....  I was so mad I shrieked at her.  I told her that I'd make it public about the kind of girl she was...   and no, the child belongs to its parents...   Horrible nasty piece of work.  I don't think she wants a child to love or she'd have gone for IVF.  A bloody Peado!
Hey!  I get it!  I get it.  I cracked up.  What a ghastly animal.
She reckons they take peoples children on a rota system around Dereham.  Kitty continued.  I said I'd go out there and kill her.  I meant it.  She just laughed and said your Steven thought that, and look what happened to him.  Do you think you'd manage it when he couldn't...
I was wrong.  I'm with them stay safely indoors and just have a go back.   It might make a difference.
Okay, she said tiredly, only there is something else...  
Right, go on...
In the middle of us shouting at each other...  an old man's voice, some kind of throat problem.  He said he was sitting in an empty garden.  He can't come into our garden anymore because Heather won't let him...  I think it might be Hanibal.  He hasn't had any food for days.  
Whats he doing over here?
I don't know.  He escaped, and its been said that Steven had been helping him which is why he made so much money.  People are jealous.  Especially when explanations aren't clear.  Only now Steven is dead, and H has no-one to help him out.  It's also been said that some of the old Secret service has been out there from time to time.  In about the same mess.  Their game has gone sour.
Yes.  I said.  I don't know how to deal with all of this.  Or if we should.
I'm going to sleep now.  I think.
Okay.   I'll keep an ear out on that area for you.
Will that work?
Never tried it before....  I admitted. Good Night!