Leggings - The Singer & the Satanists....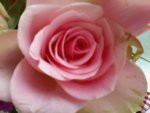 Thu, 14 Jul 2016
Leggings - The Singer & the Satanists....
Its 3.45 a.m., and the birds are still asleep.  I've just shut my eyes, after another exhausting experience with the wide awake club. 
"Right," shouted the Gayhams, "Lets have some music, bring on the biggerest girls, he'll be around in a bit!"
The guitars strummed up.  People got really busy.  It was nearly time for their major hit artiste, and everyone was ready to scramble to tell him the lie of the century.
"Yes!" enthused the femail Gayham happily to the newly arrived man.  "It was our little Joyce that the whole of Norwich are talking about.  She held off a demonic happening at the top of Chapelgardens!"
"She was so brave!" said her sister Behappywhenyourebigger.  "It was her really.  Today the cafe's were working overtime to satisfy the thirst of the tourists to the event horizon!"
"I'm so happy it was you," said the famous singer softly looking into her well fed eyes, so neatly nearly closed by a circle of fat.  "Joyce sweetie I've come to sing for you.  You're so clever!"
He sang and the chorus of fat ladies all dressed in prettiest pink sang along with the chorus.  "Thank you!" he said, to Joyce particulary, making her go even more pink.  "You're beautiful.  I'm a gonna marry you!"
I listened carefully to this amazing proposal.  It was all happening outside.
"Nice singing," I murmered, and a million voices answered quickly.
"It's Sir Cliff Richard!"
"No, he's not so silly as to sing with Satanists!"
"It is, it is!  He just doesn't know who the Satanists are!"
"Bet he does!" 
"Bet ya he doesn't!"
"Well that didn't work, I thought he'd definitely marry one of our girls.  He does so like them big made!"
I had to laugh!!
The idea of Sir Cliff with a very large wife was a little too much!  Poor guy was already fed up of allegations.  Sorry Sir Cliff.
The singer put down his guitar, "Well that's it!" and hurried off quickly.  He was a one song guy.  If you didn't make it to the performance, that was it.  He was going to marry one of the audience.
"Its raindrops keep falling on my head!" I said softly to no-one in particular.  "He used to be a bus driver around Norwich years ago.  He must have taken an exchange with one of the other drivers and gone back to France."
"That's a song about crying!" said someone, "And it's wrong!"
"I'm not crying, I've accepted your fall.  Who ever you are, I don't see you anymore.  Life is going on!"
I smiled, and jumped out of bed, this perhaps was the big end!  Last night someone told me that Sara from Yaxham mill had died up in Scotland, and her father with them.  That was a big end too.  Or a big lie.  The cottages are going up for rent. Very picturesque.
I hoped he got his wish, a fat and merry wife, with no teeth.  A happy marriage with someone who understood his singing.  I prefer classical.  :)  "Be happy :) Don't worry, every little thing will be alright..."
I heard they are planning a new intake of the ladies next week.   Because everywhere he goes, they have new ones every few weeks....  Its the Millionaire's Romance club... who suit every whim....  or whimsy....