Leggings - A trail of children.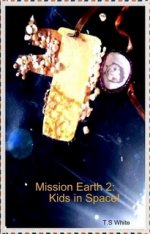 Fri, 28 Oct 2016
Leggings – A mysterious woman and her five children...
Some days unexpected things happen – like you go out to a cafe and sit down for a drink. Up pops a strange woman, fairly young, attractive, with five children all wanting the facilities...
She gives you a look half way between an entreaty and a dirty glare. I look away, pointedly. Its become obvious though. The children stare back at me. Little dirty faces, attractive reminders of their parents, this woman and Andy McD!
My companion and I carry on a chat whilst the children file in and out, until they suddenly file away to the side of the shop, the woman muttering a nasty reminder of the once Lowestoft gang on the way across. I pretend not to hear her. Its easier than trying to defend myself.
A woman across the cafe draws her to one side and explains, she doesn't know that I have natural children, not adopted ones... etc. I've heard her voice here before at night, demanding, complaining. Her husband? Children's father is often here upstairs... I wonder if she thinks I'm up to hanky panky - which is laughable. I drink my coffee...
Are they the family that lived near to the Darkness...? There were rumors of dark happenings...
That's another story for Halloween...