Leggings - update
Image: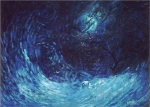 Sat, 02 May 2020
 By night they come a wandering from the depths of the world to the sirens call,as I lay sleepy at the end of the torture period.
Gift giving is their passion as they under Mabels erratic rule take in, aided by the large unfortunate family once sent to New Zealand after the intellectual copyrights case of the 1940's of which I was the injured party.
I was given an assurance that if they came back I could go out... Only it was forgotten and now they I think through the sad appointment of one to high church office been able to sack my Grandfather's will. Which was left to trap traitors in the UK.
My memories revive, and I could have taken the money he left me and gone across the world and let things develop as they will, I can't stop the way things go. Even with the full help of my sattilite now working with the RAF, I fear that terror of dictators, traitors and fools will maim our society for ever.
I was awoken by someone talking to Mabels, and they offered me help. I can't see them through a wall, I'm haunted by Mabels and her treasure hunters so the answer is no.
Today Mabels informed me that someone else is credited with authoring and making of my sattilite, it's sad. I have had to work hard talking to her got years so that she's able to help.
Once the pandemic is over I must find a quiet place without the Nazi children and their backing horror group.
I fear for all our future in a world where I cannot feel safe, am tormented and feel without choices. Mabels friends are no choice people as well.
Additionally Mabel informed me that she recieves a check for £900 a month for bullying and upsetting me... Along with trying to disperse any of my assets she can get her hands on. Do feel free to find her another victim I must be done by now?
Why not try Richard of Gloucester etc instead?
They might know who and what they are.... More a fair play situation?