Stories of East Sussex - PART 2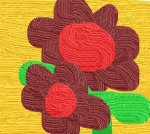 Sat, 21 Jan 2023
Tales of East Sussex part 2.
Surprisingly unlike areas in Kent, magic isn't often used in East Sussex, it's commonly found to be evil, and the locals sheer away from the Voodoo found in Broadstairs for example.  There is a common belief in simple family life, and thus the area thrives. 
Recently though the magic mongers of Voodoo have started to penetrate the area, appearing in groups in the supermarkets they aim random magic at shoppers – in quick walk by attacks.  Look for groups of people up to 5, who seem to fade in and out of view, and who show age differences when they do. 
They are looking to practise magic, and improve their standing in their own communities, by these odd acts.  They sometimes aim it at disabled people trying to prove them incapable of using their equipment – or dangerous whilst using it.  It's malicious.
Voodoo isn't as effective inland in the UK, as on the coast.  The last I saw was the mental dragging of a six stone scooter with the key out, and the driver off, about four foot up  the supermarket aisle.  A woman in front of the scooter ran away muttering about seeing the witches for herself.  The owner of the scooter, showed her that they had the keys in their hand, as they stood up near the fridges a few feet away. 
The owner was not responsible for the act of the witch, nor the movement of the scooter, as the witch proved the strength of mind over matter, but if someone had been hurt, who else was to blame?
In this extreme example of malicious magic attacks in East Sussex, who could people turn too?
On that day, the High Witch and her team became aware of the extreme use of malicious magic and hurried in to help, control the attacks, within a heart beat we suppose from Salisbury.  It's nice to know that there are people out there that can help when danger of this type happens…
You can ask the almighty for help, but should you?  If dealing with people with exceptional gifts, which I'm never sure are totally magic, but are scientifically provable…  is this the onset of a new race amongst humans?