I'm only Human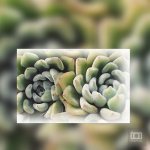 Mon, 28 Dec 2020
I've always felt like someone who carried the weight of the world on my shoulders.I know it's very tiring when you're always trying to fix things because someone needs you to be constantly strong, smart, and positive sounds pretty boring but for someone who always thinks of others before themselves it's not as silly because they are their own worst critics and very hard on themselves because they've committed themselves to giving their best to help people ,to serve where they can because that's what givers do, they give their everything not for attention , not for praise, not because they want to be the heroes but because they give abundently, and they'd never expect anything back.
They are also the people who've seen it all and yet find it in themselves to look beneath all the shades of grey and find something beautiful .
Now I've pretty much tried to live that way, and I've come to realize that it can be very draining that helpless feeling when you feel, when you aren't able to help people who really needs it . When you're smartness keeps on letting you smash into that same concrete wall.I have to tell you it's the most horrible feeling to feel, I can't even put into words, but I'm sure all of us has reached that point at some stage.Sometimes you just lose yourself in the process , not wanting to fail because you think of everyone except yourself,and that's where the problem lies.
How did I overcome that it's simple Faith because it's the foundation on which I grew up on.I realised,that I was so focussed on helping that I forgot there is no I in a team when I've got God , and through Him I can accomplish many things ,but as long as I remember , i'm only an instrument in His hands, and He can leighten my load as I stand against that wall, not knowing what to do ,God takes over and clear the path,because with God everything is possible .
So I've learned not to stress about the many things I can't fix instead I put on my music of :Juanita du Plessis, Hillsong Ramelia Esau and once I listen and sing along everything that plaqued me dissapears because i know I'm only human but I serve a living God whose always there amidst any storm or any season in my life ,He prevails.
So keep safe♥️ , keep♥️ caring ♥️, keep loving ♥️and always remember regardless of who you are what you go through to God you are the most precious gift and you are capable of so many things as long as you never let go of His hand,and leave enough room for Him to take over once you feel you have nothing left to give and you'd be amazed at the endless possibilities.