The .......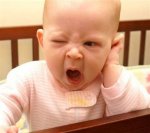 Sat, 24 Sep 2022
I always bragged that I could survive on little sleep, for most of my life, I had needed only three hours a night. When I saw a competition advertised in Japan to see who could stay awake the longest, I thought, that is right up my street.
The prize money was one million yen. I knew the competition would be stiff, for it was with one hundred contestants from around the world. I also knew not everyone there would be able to naturally do it, for example, my husband Paul he needs nine to ten hours of sleep every single night if he has less, he can't function, at all. In my life I have never slept for ten hours, I don't know what that feels like.
The second I open my eyes, even before I open them, I can function, I know what day it is, I know that I must remember to bring my broach downstairs with me, if I had forgotten to take it downstairs the night before, to make sure I wear it to work with my outfit. Most times I wake before the alarm.
My earliest memories of little sleep, was when my Mum took me to the doctors, telling him, "She is awake from 4am every morning." He gave me pink medicine for me to take at night, but I have learnt over the years, you can't change your DNA! It's in my nature to sleep for three hours.
There are people around the world and famous people who only need three hours sleep each night. My husband needs lots and lots and lots of coffee, before he can start to wake up. For me a nice cuppa is all I need. I have never overslept, I have never pressed the snoozed button, I have never had two alarms, I prize myself in waking up before the alarm goes off.
In the mornings I am at my best, my peak of the day, all my energies are there, I feed the cats, I do all my chores, the quiet ones, I write my daily diary of what has happened the day before. I am happy and cheerful; I almost have a spring in my step. My husband is a hundred percent opposite to me. When I am at away at work, he does not feed the cats first thing when he gets up, he has no energy, he does not do any chores, he is not happy or cheerful. In fact, if I tell him anything, he will not remember it. Even if it is spoken, written down or in a text, if it is first thing in the morning. It's not in his DNA!
When we first got married, I was shocked that he could sleep that long on his day off, at 11am I thought he was dead! He had many hours still left to sleep. I would be awake from 4am, he calls that, "The middle of the night." For me it is morning, and I am starting it, with either lots to do or relax downstairs, with quality time to myself, writing my diary, having my first cup of tea, and very quietly listening to music. I do understand that, "The early birds catch the worms."
So, when I saw the competition, before covid, I decide to apply to do it. I thought I had a good a chance as any, I had nothing to lose, and a million yen to gain. The competition, had to be cancelled as it was in April 2020 so it was rescheduled for April 2022. It would be my first time to Japan.
The competition was for one week, and we would only have to eat all that time rice and fish, there would be three different types of fish for us to choose from the only fish I really like is fish and chips and fish fingers, it wouldn't be anything like that. I could see me going back to my picky, eater stage, when I was young and in my teens, but as an adult and in a competition, I would have to eat all that was given to me, to keep my strength up. No caffeine would be allowed only water. That food and liquid intake, in itself was going to be a challenge, maybe I should try and put weight on before I go, or eat fish and chips for a week before I go, no not fish and chips but chicken and chips! After the event, I might not want to eat fish again.
I was nervous, because I am naturally shy and there would be no one who knew me. One of the conditions, was that we all had to speak English, which was good, as I don't know any Japanese. Who knows, maybe I would come back knowing how to say hello and goodbye?
I don't like flying, and it was a long flight from England to Japan. I didn't want to get lost, for it's a big country to get lost in, but it was very well organized with large signed post in English at the airport so we all gathered there, there was a time frame to arrive before noon. There were shuttle buses, that took us to the university where the competition/experiment would be held. And it was an experiment for nothing like this has ever been done on their telly before, yes it would be on telly we would be on camera 24/7. My feelings of optimism and pessimism would fluctuate, as I looked at some of the other candidates. In general, I didn't feel good enough, and wondered, why I was there, some looked fit and heathy, others looked very unhealthy and there were those who were like me, looked ordinary. I had to keep reminding myself, it's not a physical race, it was a case of endurance, which involved the mind and stamina and more. I knew I had this but would I be able to be first? Number one? I always told my Kids at sports day, "Everyone loves a winner, number 1 is best, gold is best," But if they came second, I would say, "Silver or number two is good," And if they came third, I would say, "Well done, you have got a medal! Remember the fourth person didn't get anything." I never let them feel bad, not everyone in a race can arrive first, second and third, that would be impossible. I wondered where I would come in this competition. Would I come forth or further down like, eightieth? And for that reason, I had not told anyone at work that I was going, for only my kids and husband knew and they were sworn to secrecy. I knew I could trust them not to say anything. The only 'training' I did for the event was to force myself to go to be for 9pm, that sort of mega early time, didn't work, for it meant I would wake up at midnight and would be wide awake the rest of the night. So, two nights after that I tried to be a bit more realistic and went to bed 11pm but this again was useless for I would be awake at 2am, most nights I would be going UP to bed at that time. So, I was stressing myself out, trying to get more sleep, but it evades me, I can't get more sleep, if I could get more sleep, then I wouldn't be Maxine, I would be somebody else. I decided on a compromise of 1.15am that was early for me, for it was before 2am and well before 3am, I didn't know what the others would be doing and sometimes I didn't care, I had to just think of me.
We all arrived, with none missing, one hundred, excited, hopeful people. I tried to read some of their faces and no doubt some tried to read mine. It would be every man for himself! Some I could see the concentration on their faces, for them, the competition had begun!
There were small bottles of water free for us to have, and when I am nervous, I tend not to drink a lot unless I know where the loo is and if it is clean, if I don't know where the loo is, I wont drink and if I know the loo is dirty, I won't drink so that I won't need to use it, but that would be like a car boot setting, here would be different, as I would be here for a week. But in a hot country like Japan, I would need to find a balance and make sure I did drink enough, but not enough so that it woke me up when I should be asleep. For sleep here would be very important.
In the main hall, where we all gathered, the rules were explained to us.
"You will all be in your own individual bedroom, there is only a single bed in there nothing else."
"Each bed has a vibrating pad underneath the pillow, this will be used to very gently wake you up."
"The only liquid you will drink while you are here is bottled water, you can have as much or as little as you want."
"The only food that you will have is rice and fish, this will be three times a day, there is three types of fish, today you will choose which one you want and that is the one you will have while you are here, with your boiled rice."
"There will be ten people in one dining room, you do not swop around, you will eat in the same dining room there is ten rooms to eat in, numbers one to ten, remember which room you are eating in today."
"Each day people will be sent home; the Judge's decision is final."
"When the last four contestants are left, then they will be all together in the same bedroom, four different beds. Only then you will know that you are in the final."
"No form or social media will be allowed, hand in at the reception, your mobile phones, tablet, laptops etc."   
"You will be filmed at all times, when you are in the bedroom only, you will not be filmed eating or in the showers."      
"Starting in four days, that will be the first day of the competition, to help all those who has travelled from abroad to get here. From around the world, fifty-three of you have travelled to Japan, so you will not be jetlagged on Saturday when the event starts. It will end on the seventh day, there will only be one winner, there will be no runner-up."
"The winner will be the one, who is able to have the least sleep."
"When you feel the bed gently vibrate, it is time to get up."
"The first morning, the vibrating alarm will be after nine hours, only then can you leave your bedroom to go into the shower rooms, you will all have individual private showers."
"The second morning, the alarm will be after eight hours, then seven the day after that, it will continue until it will be down to three hours, after you went to bed. So, each night you will have less hour's sleep, before the alarm goes off for you to get up." 
"Breakfast will be an hour later, the time for each meal will be announced by Lucy and Victoria the organisers, they will take it in turn each day, as it will be a different time each day."
"While you are here, you will not know if it is day or night, for when the lights are on, they will be artificial lighting."
"In between sleep, there will be very simple 'tasks' nothing will be physical."
"There is a lot to take in, you will be given all this information, in your notepads, free pens provided."   
"The prize money is one million yen."
After all of that, some did not look SO hopeful. At one point, I even doubted myself! What was the first thing they said again? Good thing, it is all written down.