What Would I Do Differently?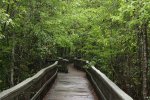 Sat, 14 Jan 2023
1 likes
This is a question that has been asked many times before, throughout history.
What would I do differently if I knew I had a year, a month, a week to live?
I know someone at the moment who has stage four cancer. There isn't a stage five.
I saw a picture this morning of Lisa-Marie Presley, it was taken at the Golden Globe Awards, it was taken two days before she died.
The Mother of Elvis, died age forty-two and so did Elvis. Lisa- Marie was fifty-four.
Realistically, it is a difficult question to answer, for it depends on if we know roughly, how much time is left.
If we Knew we had two days, personally I don't think I would do anything differently. I suppose I would let those know, who are important to me, that I love them.
I might have fish n chips and orange tango, not diet.
I would read Psalm Chapter 91 my favourite chapter in the Bible.
RIP Lisa-Marie. xXx