Steamboats - Authors Preface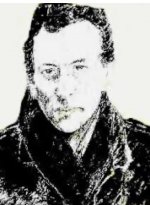 Sun, 23 Feb 2020
STEAMBOATS
A novel By Paul McCann
Authors Preface
This book is an account of various men and women who are alcoholics and who I have called for the purpose of this book ,Steamboats . In writing this book I did years of research and lived in many places around the world . From the gutter to the street . From the street to the bed sit flat .
From that to different homes and shelters . In every place I roamed the story remained the same . Alcoholism and its victims . To live as a Ghetto man you meet all kinds of people who in turn lead you to others . It's a sad picture but a real one . The story of the Steamboat is one that the world doesn't want to hear . It is too hard as issue to cope with . It is hard to tell but I believe it is an important story of life .
   
It is in their memory that I have written for each of them a chapter.
To keep their identities safe I have changed each of the names so as not to offend anyone  . 
Read their stories and find out what makes them tick.
Steamboats are men and women who I have met and lived with. 
They are young and old. 
At the time of writing most of them are slowly dying. 
Even for the reformed steamboats the damage has been done.
Alcoholics by nature or habit they have lost their lives to the drink.
In and out of hospitals and prisons.
Back and forward they travel between refuge centers and the gutters.
They are oppressed depressed and persecuted. They hated by all who cannot understand why they have become a drunk. Most people fail to see behind the cold walls of anger that the Steamboat erects because fragility and insecurity lie there. You will always know a drinker when they come into town form they are always on their own with a bottle in their hand and a clenched fist in the other.
The anger they have is a mixture of self-pity and guilt but somehow the steamboat has a heart if you can only look for it. . Some steamboats are an accident of their ancestors , the benefactors of a disease and also the recipients. 
Not of their own choice but in a lot of cases the bottle has chosen them.
There are also Steamboats who choose to lead the life of a drunk.
For whatever reason they have self inflicted themselves.
Professional people who live the life of a secret drinker and the social drinkers who fool themselves by drowning their sorrows sometimes end up drowning themselves in a steamboat on a rough sea.   
Many of steamboats I have known have had a family to support them.
Many of steamboats end up leaving their families for the drink.
I hope you enjoy or get a better understanding of these  people through their stories and one by one I will try to give an accurate account of their lives. 
Link to first  Chapter  .
https://www.abctales.com/story/mcscraic/steamboats-chapter-1
.