Chapter One: The Hand That Feeds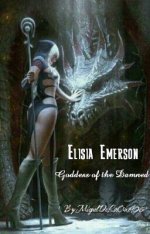 Tue, 29 Dec 2015
My life had been a happy
one, until the death of my father. Even on his deathbed I was not able
to tell him my secrets, the ones that haunted me. I cried for several
hours, even during the ceremonial burial. When they lowered him to the
ground, I broke. The skies darkened and it began to rain, my father was
dead and I couldn't bring him back.
Once the ceremony was over, the Keep Master called me to his room.
"It is my duty to inform
you of your inheritance, every knight is given land holdings within the
kingdoms. Being his adopted daughter, you may claim it. However,
proprietary claims of adoptive relatives require an investigation."
I stood up, filled with
both unyielding rage and grief, "You've known me since I was a baby! I
loved my father and I would never do anything to harm him! I didn't even
know that he wasn't my real father until he was almost dead!"
The keep Master snapped
his fingers and ordered me to sit down. His brow furled in palpable
irritation, no one but my father could speak to him in this manner.
"You will keep your home and other lands; the investigation will be a just one. I will see to it, now you may leave."
Immediately, I replied, "What would my father say about this? Did his loyalty mean nothing?"
Thump!
The keep Master slammed
his fist on the desk, "His loyalty is no small matter for you to be
using it so casually. I understand your plight, but the laws are laws,
as knights we must adhere."
I stormed out of the
room and ran outside, ignoring people extending their condolences. The
rain was still pouring, forcing me to hide in the hood of my cloak.
Making my way outside the keep's ground, I ended up in the market
square. Vendors from all over the continent congregated there, anything
and everything was for sell.
"Would the young lady like a magic potion? It makes all worries go away, if you catch my drift."
A young sleazy merchant
stood before me. Hooded gray robe to disguise his face from the public,
most illegal poison vendors wear for them in fear of being caught. I
revealed the crest on my clothes, staring him down till he ran away.
Ever since my father and the other knights killed a dragon, the people
have chosen them as the peace keeper. Wearing the crest is a show of
skill and authority.
"Perhaps the beautiful woman over there would like to buy a nice ring, half off if you got the coin!"
The new merchants were
shadier and more annoying, but I entertained him for the sole purpose of
venting my anger. His ugly crooked smile only matched by the stench on
his clothing, not the least bit presentable.
"I would like to buy a nice ring, but the ruby seems chipped."
He quickly began
flourishing his hands while he talked, marring my view of the ring.
Internally I was enjoying toying with this vermin, like a game of cat
and mouse. Underestimating a woman will often lead to your own downfall,
he's got no one to blame but himself.
"It is a scratch! Yes... All war relics have them, and as you know... Most relics have special properties..."
Magical items while
rare, are easy to spot if you know the quality of the artifacts. My
father once said: "Anything that can be burnt by normal fire is not
magical." This merchant was beginning to be warier of me.
"Is it resistant to fire? As a cook I need the most heat resistant wear money can buy."
His eyes glistened with
joy as he began to spew more nonsense. My cloak concealing my sword and
crest, fooling this crook into thinking I was but a gullible civilian.
"Indeed it does my lady, fire and cold. It is actually worth triple what I am selling it for!"
Seeing that the item in question is seven hundred and fifty gold, I doubt it.
"Could you hold it real close to the fire? It's pretty but in the dim light is very hard to tell."
A snide smile crossed
his face and held it close to the fire, that's when I grabbed his hand.
Forcing the ring into the fire and burning his hand in the process.
"Do you see how that
ruby is crumbling under fire? That is a false ring, and the Knight's
Watch doesn't take kindly to swindlers!"
His eyes widened when he saw my crest, and got on his knees.
"Oh merciful lady, please don't inform the watch of this! They will take my hand for this, I'll do anything!"
It seems that he is a repeat offender, the watch doesn't resort to cruelty unless the person refuses to leave.
"Give me the gold you've swindled from the peasants, or I'll cut your fingers off with a rusty blade."
I brandished my knife and knocked over an imitation leather armor set.
"Now, before I lose my patience."
The merchant looked down and reluctantly gave me his coin purse.
"Thank you, sweet fair lady..."
As I sunk my knife into the stall, my foot met his chest and knocked him over.
"You will leave the city now, or I will make sure you never see the light of day."
You could tell his items
were all garbage, since he made no attempt to gather them. I walked
over to the fountain, and began to call attention to myself.
"As a member of the
Knight's Watch, I hereby order more patrols to the market square by
tomorrow. It seems our laws against fraud are being abused, and that is
something I cannot tolerate!"
Some people cheered and
the rest became more disgruntled, always the opportunists never the
prepared. The House of Child was my next stop, an orphanage filled with
children used for thievery and petty crimes. Each child was basically
sold at forty gold coins, of course they called it a nurturing fee.
"Welcome to the House of
Child! Our children are the cutest most special critters in the world.
Donations are accepted by the Matron Mother; adoptions are handled by
yours truly."
Another criminal with
the guise of a decent human being. Her black and gold dress suggested
embezzlement, and her leather boots couldn't be newer.
"I would like to adopt a child; can I see them?"
She whistled loudly and a thunderous sound came closer and closer, all screaming my name at the sight of my face.
"Ellie, did you bring us anything? Any pastries? We love pastries!"
The children loved me
and I loved them. My visits are often in the streets, because they have
to steal their meals. Unlike the scum before me, they wore clothes made
out of potato sacks. Badly stitched by the oldest boy, there were dirt
stains and tears in all of their clothing.
"No, something much better."
The lady pulled out a stick and gestured a whipping.
"Children calm
yourselves. Lady Emerson has come to adopt one of you, and I want you
all to line up against the wall from shortest to tallest."
The way they treat the children has never settled well with me.
"One? No... I came for all of them."
Shocked by my response
she dropped the stick, and her face became serious. I stood there
unflinching, determined to achieve my goal.
"Lady Emerson, clearly one child is enough. We cannot deny any would be parents the chance to raise a youngling."
My hands reached for my new coin purse and walked over to her.
"Either take my gold for the children and leave the city, or my fellow watchmen will burn this unholy place to the ground."
She began shouting for the Matron Mother, who hastily arrived.
"Jesal, what is the matter? Your screaming could wake the dead!"
She then saw my bag full of gold and automatically thought it was a donation.
"We thank you for each coin provided- "
I interrupted her mid-sentence.
"No, the coin is for the
adoption of all the children. You and your accomplice shall leave
effective immediately, the watch does not take kindly to organized
crime."
The Matron Mother became infuriated and bellowed, "What Proof- "
Fredrick, the oldest boy
interrupted her, "She be the nice lady that give us food, old hag. We
got no reason to lie, you made us steal from everyone in the city!"
Jesal raised the stick to beat him, however I displayed my sword when I grabbed the hilt.
"You've no authority over me, nor the children. Take the coin and leave, everything here is confiscated for evidence."
The Matron Mother sent
Jesal to get the papers and ink, for the adoptions. I could not hold the
rights to the children if I had raided the establishment with the men.
"You will pay for this in time."
She scowled at me with a glare of utmost hatred.
"If that is a threat upon I, it is a threat upon the watch."
She backed away as soon
as the papers reached my hands, both women fled into the night after
taking the gold. The children cheered, and I took them all to an eatery
close to the keep's grounds. Where a Knight by the name Talon met us,
fully aware of the acts I've committed.
"Elisia, you know that
your father only gave you the authority to patrol the city and make
arrests. Shutting down establishments and ordering more guard patrols is
well beyond your authority."
The children made ugly
faces at talon, but what they didn't know is that he was on my side. His
light brown hair rustled from previously removing his helm, clear hazel
eyes peering into mine.
"The Keep Master will decide my actions to be just or condemn them, it matters very little."
The Keep Master was like
my grandfather, of course I could never be that formal with him. He
reports directly to the king, who lives far away in a different
continent.
"I don't condemn your
actions, for your heart is kind but your methods are rash. My concern
lies with the children, where will they live?"
I laughed at the doubt of my abilities. My battle prowess may be sorely lacking, but my strategy is impeccable.
"With none other than
myself. I may not hold the rights to my father's lands yet, but I will
force the Keep Master's hand. By law, these children are mine."
I have a plan to save
both the children and my father's lands, which are the only things that
matter right now. The city has become a cesspool of corruption and
crime, Revnar will succeed the Keep Master and has already brought his
influence upon our once peaceful city.