Chapter Two: Homecoming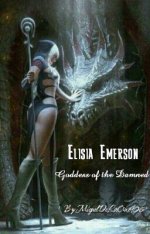 Thu, 14 Jan 2016
The Keep Master was
infuriated that I overstepped my bounds, and threatened to kick me out. I
know him well enough to know he won't follow through, and I
significantly lowered the crime rate within the city walls. What I did
may not have been in my power, but it was in the city's best interest.
"Elisia, you can't just
go around town forcing people to adhere to your moral compass. The only
reason you aren't being tried before the watch is because I pretended to
have authorized it."
The keep Master had been ignoring the ruckus, as if he were already familiar with this situation.
"Like your father before
you, always acting like some paladin. We are Knights of the King's
Order, not some religious knights bound to temples. We represent the
king himself!"
He scratched his head,
running his hands back and forth through his gray hair. I hadn't noticed
till recently how sick he has become, because his complexion was pale.
There were bags under his eyes from sleep deprivation, my father's death
was unfortunate. He probably worries about handing the reigns to
Revnar, no one else has a high enough rank to challenge him for the
position.
"I went through the same
situations with your father, especially about adopting children. We
cannot be seen as an orphanage, and that is why I grant you permission
to reside in your father's estate."
I wasn't shocked to hear this, but I still had no ownership of my father's lands.
"Those lands are mine by right; I need no permission."
He raised his voice once
more, "What right have you over the laws of men? You have none, for it
is the laws of the king, or did you forget your oath?"
His face gained more
color, unfortunately he was red with anger and frustration. His eyes
shut and his nostrils were flaring, his hands opening and closing. He
looked as if he were trying to regain his composure, and finally he
simmered down.
"You and the children must leave before dawn, the Keep needs to distance itself from your actions."
Keep Master Augustus
silently turned his back on me, unresponsive to anything I had to say.
It was the angriest that he has ever been, my body felt as if it was
drenched with cold water. My conscience began to weigh heavily, but my
objective had been achieved. There were very little choices, but to
adhere to his command. My quarters were nearby, where the children and I
headed to pack my belongings.
After a little while we
were almost done with packing, suddenly there was a knock on my door. As
I turned to address whomever knocked on an opened door, I saw a
familiar face.
"I don't believe you could leave without saying good bye to an old friend."
Talon stood there with his armor shining brightly, as if he just had It polished.
"You know the mark of a good knight is that of damaged armor, it lets others know you have seen battle."
He laughed at my reply and countered with: "I suppose that's why yours seems fresh from the forge."
It is true that I have no aptitude in a physical fight, but no citizen need know of it.
"That's a good one, but I really do have to pack."
He tossed a book at me, one that I have been dying to read.
"Something to read whilst you travel in your carriage."
Sudden realization hit me, and I began to panic internally.
"Yes... Well, thank you."
His smug smile was evident, and began to speak ever so mockingly: "Did your horses not like long travels?"
I put the book in my satchel, and walked towards him.
"They're the finest horses in these lands, and my carriage is hand crafted by my own father."
His tone of voice changed from mocking to curious; "Wouldn't that just make that your father's property?"
Just like that, he cornered me.
"Fine... It seems that we must travel by foot."
He stepped off to the side and revealed his intentions, as the luggage towered behind him.
"I asked the Keep Master to be assigned as your personal guard, since you aren't at all battle ready."
The smugness of his smile returned.
"My carriage is just outside the keep; we should head out before dusk, unless you prefer to walk."
I laughed sarcastically
and began to carry my belongings to Talon's carriage. When everything
was settled, we boarded the vehicle. Unfortunately, ten people in one
carriage was too much and after hours of traveling, we had to camp out.
That's when the bandits struck.
"Seems we gots ourselves some easy pickin's"
Talon brandished his sword.
"What's that poker gonna do? Tickle me to death?"
Talon flourished his rapier once more, and assumed a stance.
"There's six of us an' only one of yous, that shiny armor ain't shite against all of us."
Talon lunged at the
bandit with swift precision and buried his rapier in the man's skull.
The other bandits attacked, but Talon used the corpse as a shield. The
children grabbed rocks and threw them at the assailants, catching the
robbers off guard.
"Never take your eyes off your opponent."
Talon stabbed one of the
men in the back, elbowed another and kicked the next one down. The
other two tried attacking with their swords, but were parried easily.
Countering with a kick to the leg, the man fell unto one knee, allowing
Talon to pierce the throat.
"Half your party has been killed, and I still retain my strength."
The three muggers regrouped and one came forward.
"We still outnumber you, just lay down your gold-"
Talon is not the kind of man to accept an empty threat, which is why he stabbed him mid-sentence.
"Now there's two of you, and my patience grows thin."
The other two
surrendered, and were tied up to the nearest tree. We took their weapons
and armor, making the carriage even heavier.
"I will leave your fates to the Gods."
The rate of survival in
the wilderness is very low during the night, and the howling of the
wolves filled the air. Talon wiped his blade during the rest of the
journey, but I could see the tiredness from the look of his eyes. He
turned to me and spoke in a hushed tone, because the children were
asleep.
"Today was the first time I have seen combat, and you were completely right."
It was dawn when we
arrived at my father's Estate, much of which was rather impressive. Huge
metal gates and colorful flowers adorning the wall. He ornamented the
place when I told him I thought it was scarier than the keep. The stone
work was a sight to behold and the garden luxurious, no expense spared. I
remembered the day we returned and he chased me down the corridors,
where the local artists painted from the walls to the ceiling.
Tears escaped my eyes, because the memories rushed like a raging river. When we finally entered, we were greeted by a young man.
"I am the new groundskeeper, William Pattel."
Our old groundskeeper
was just that, old. We needed someone to take care of the entire estate
while we were gone, and the task was too strenuous.
"Milady, I have heard
rumors of your father's passing and I extend my condolences. He was a
dear reminder that life can be better, and he will be greatly missed."
He was beloved by the
locals in the nearby town, as he was charged with keeping the town
prospering. My father was involved with them during many projects and
collecting the tithes while providing them with jobs. It was all
complicated but he knew how to make people happy, which was my favorite
thing about him.
"Regarding to your
father's absence, the villagers grow restless for leadership. While you
may not have the title of countess, they will listen to you, milady."
This marked the beginning of my journey, one that ends in both blood and freedom.