The letter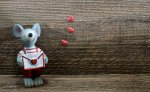 Sat, 29 May 2021
Hiya lovey,
I hope you are keeping well. You were sorely missed at Paddy's funeral yesterday. I know you couldn't make it because of covid, but I just thought I'd write to you with an update on all the shenanigans that went on here.
The funeral went, without a hitch is debateable, if funerals can go that way. It was a lovely send off. Only ten of us were allowed into the church, technically, but the parking lot was packed with well-wishers wanting to pay their respects. Out of the remaining eleven siblings, all of them who could attend, did. Poor Nanny held her own, which I was surprised at, because its soul destroying losing your brother at the young age of sixty-five, but to lose your son at ninety is devastating. The only comfort is knowing that it was quick and painless. The autopsy has yet to be reported on, but with three nurses in the family, the general consensus is that the heart attack killed him before he even hit the ground. What do you expect from someone who didn't look after themselves? Paddy, as you know, was an alcoholic in his youth, and a two pack a day man. What's funny, if you could call it that, was that he died doing nanny's garden with a cigarette in his mouth. At least he died happy.
Nanny has hit the drink, we think to numb the pain, but its something we'll have to keep an eye on. After all, at ninety, how can you say no. She, like Paddy, could drop dead, especially with her heart condition, and I don't want to be the one to tell her she can't have a drink, I'll leave that up to the others, but I think we are on the same page with it. Anyway, with her dementia you'd have to repeat why she can't have a drink twenty times in the day, and then the fear is she'd get into the car to get it herself.
Did you hear that your father appeared at the funeral? the gobshite. He won't get his solicitor to write back to my solicitor, but yet he'll drive the length of the country for a funeral for his soon to be ex-wife's brother. I'm gobsmacked at how little compassion the man has. He only showed up for brownie points, trying to butter me up so he gets more in the divorce. And then he had the audacity to ask your brother, who he hasn't seen in three years, if he was on steroids. That was when I asked him as politely as I could, given the situation, to leave. As I walked him to the car, to make sure he actually went, I asked him what his deal was. His response was that Kevin had put on a lot of weight since he last saw him. If only he knew! He is just so insensitive. Your brother spent two hours in the bathroom, crying, afterwards.
Kevin is under so much pressure, both at home and at work. Patrick doesn't seem to be very supportive right now. As his partner, he should understand that when you lose your job due to covid and was due a big pay check for work that was supposed to be happening six weeks into lockdown, that you're going to be not quite yourself. Patrick is lucky, he has his business, which is booming by the way, yet doesn't show the amount of support Kevin needs right now. Kevin has even stepped in to help Patrick with the business because it's so busy. People are buying board games by the bucket load, and Patrick is trying his best to keep the warehouse stocked, but he just isn't used to this volume of business.
Oh, I hear the doorbell. Its probably your aunt Mary coming down for a cuppa. She never remembers her keys that one. Id better go and let her in because your Nanny is drunk in front of Judge Judy again, which is not surprising after the week she's had.
Ok lovey, you keep well and stay safe. I hope to be with you again soon.
Kisses,
Mom.