THINKING AND HOPING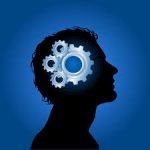 Sun, 19 Feb 2017
she left me wrapped in wonder
with my tongue too stunned to speak
my eyes in starlit magic
till it made my knees go weak
.
this crazy hypnotism
left me in a spinning dance
my thoughts careening wildly
in a blood lust of romance
.
the sun always surrenders
to the whispers of the night
when you are thinking you are wrong
yet you are hoping you are right
.
she left me trapped in amber
in a certain time and space
where i had glimpsed the heavens
and i longed to stay in place
.
but time's not one's compadre
he just keeps on moving on
from glint of evening star
to the first fingers of the dawn
.
i tried to join her chorus
but it's such a foreign song
when you are thinking that you're right
yet you are hoping you are wrong