The Dark Man and the Worry Wart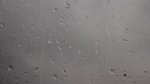 Sat, 25 Jun 2016
The Dark Man had thought of her as the Worry Wart from the first time he'd met her.  Maybe though, that wasn't the right description.  That suggested a kind of concern for her, an affection even. And that wasn't what he felt.  No, not that at all.
She'd appeared on the stoop of his creaky cabin one late-summer evening.  It had been damp all day and she was wearing a red raincoat, hood up against the woods' dripping trees.  From the hood's depths he saw a little face, features set earnest.  Bright, searching eyes behind pebble glasses.  She was small in stature and there was something about her that reminded him of the hideous, child woman at the end of the film, Don't Look Now.
He'd asked her what she wanted and she'd answered, "To be neighbourly is all."  He'd responded with a ragged exhale of breath, then shut the door on her.  After all, neighbourliness wasn't something he'd moved to the woods for.
The cabin he was renting would not be to everyone's taste.  More shack than cabin if the truth be told, it kind of slumped on the edge of the woods.  A distasteful smell of something long gone clung to its outer walls and the air around it flickered with its mist of insects.  Tea coloured puddles of water pooled on the stoop.
The Dark Man had tried to live among other people, but it wasn't for him.  He'd stayed in New Orleans for a while and he didn't want to think how that had turned out.  The Big Easy with its crowded streets and crazy jazz.  Its happiness.  Inside, the Dark Man was hollow and hollow rarely gets filled with happy.
What did fill his hollow in dripping, restless three a.m.'s was the thought of the brother he'd lost on a hill in a faraway country.  That and a general disdain for the rest of humanity.
So he'd taken his gris gris and cat (and the ghosts of past cats), his stones and bones to the woods.  He would have called himself 'off grid' if he knew what that particular horse shit meant - and after all, you can't disagree with a tree.
The Worry Wart had turned up at his door again about three days later. This time (oh, the cloying, fifties' shiz of it all!) with a bunch of roses and an apple pie.  "Thought you might appreciate something to eat.  It's still warm and I have cream too, if you want it", she'd said.
He'd snatched the pie, flashing a smile at her that was more bared teeth challenge, and then once again, shut his door.  Later, cramming fragrant apple and golden pastry in to his mouth, he speculated on what the Worry Wart wanted.  She was bothering him, hell, baking for him.  Was she trying to save him?  Wiping crumbs off his face with the back of his hand and staring at the wilting, still in their plastic roses, he wondered what she didn't understand about the phrase, I want to be alone – spelt for the Worry Wart, G.E.T. B.E.N.T.
She couldn't possibly know him with her flowers and her fruit pie. She couldn't know what he wanted or needed.  He wanted fungus and gnarly, dark roots.  Ghost trees and the whisper of the woods.  Rot, decay and wetness.
He'd come across her the next day while walking in the wood's most northern outreaches.  She'd stepped in his path and told him she was going into town that afternoon, asking if there was anything she could get for him.  He'd walked on, diagonal from her on another pathway, like a snake zigzagging through the wet grass and ferns.
What he did decide later was he'd go check out where the Worry Wart lived - on a know thine enemy kind of basis, he supposed.
He'd followed her tracks back to her cabin and had felt almost angered at its sweetness.  Its pink gingham curtains, the plastic edging to the borders.  The tinkling, flower fairy mobiles hanging around her door.  The almost anger solidified into actual anger.  How dare she disrespect the woods?  Didn't she know they were for darker things than pink frills and fucking fairies?
Of course, she'd appeared later that evening at his door.  The rain was pattering on the roof of his cabin and the bones he'd hung for protection clattered wildly in the wind.  Once again, the Worry Wart's little face loomed out of her hood.  She was a carrying a package which she held out to him.  Something, he wasn't sure what, made him stand there and open it in front of her.  It was a padded jacket, plaid and thick.  "For the winter, you know", she'd said.
He'd stood there, saying nothing, the jacket weighing heavily in his arms.  The Worry Wart jumped as a sudden gust of wind caused another clatter of the bones and her eyes widened.  "Wow, is that gris gris?  It's so authentic.  Tell me about it."
As he'd slammed the door on her eager face and tried the jacket on for size (it was a pretty good fit), it struck him, you know what - he couldn't even bear for her to visit any more.  He would have no choice but to take care of business, so to speak.  He'd done it before and damn her, he was being forced to do it again.
In the middle of the wood in the middle of the night, the Dark Man did what he had to.  He summoned the storm and the rain became a curtain of quicksilver, the wind a roaring, hungry animal.  He walked back to his cabin, idly kicking aside the toads and other creatures who had crawled out of darks spaces to worship the night.  Back in his bed, the Dark Man fell asleep, repeating like a mantra the words, coming back at ya.  Right back.
In the morning, the rain was only slow and gloomy again, sufficiently gentle for him to take a walk over to the Worry Wart's cabin.  As he knew it would be, the uprooted tree sprawled on top of the cabin, obliterating it almost with its smashed, green, woodiness.  By where the cabin's stoop would have been, he saw her legs sticking out from between a forked branch and he was momentarily amazed at how hairy they were. He noticed too that the flower fairies had flown away, but the ghastly pink was still visible in the form of the metal sign that had hung on her door.  The sign with the happy words on it.  Home, sweet home.
Later, the blue of the emergency vehicles had jittered through the trees and he'd heard the sirens wailing futilely.  None of this was too much bother to him though.  He knew it would soon cease.  Her cabin would sink back into the ground and the pink would fade.  It would be like the Worry Wart had never even been there.  But sitting on the damp, far corner of his stoop, listening to the chatter and whir of the crickets, the Dark Man had still sighed with fatigue at the lengths a man had to go to get himself some solitude.
*