Never heard a man speak like this man before - Delarosa, 30th August, 1977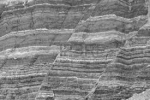 Sun, 16 Oct 2016
Never heard a man speak like this man before
Delarosa – 30th August, 1977
I am the storm's thing.  I think I belong to it as it rages round me in the purple light.  I feel its electricity crackle on the horizon's bruised lines and I anticipate the breaks in the sky as the thunder cracks it.  When the rain starts, I begin dancing.  I oscillate in the rain's rhythm and I smile in the face of the relief it brings.  I am the storm's creature and it is mine.
And I'm imagining I am not who I am.  Not Delarosa Ryan from Portland, Maine, with my tidy parents in their tidy house.  Not Delarosa with the red hair and the plans mapped out for college and marriage and children.  Plans for a quiet and tidy life.  I am someone else.  I am not Delarosa.
In my not Delarosa life, my daddy was a travelling preacher and he hoped to make the towns we passed through shine with the fervour of his words.  It had been just me and my daddy for always and we ended up settling a long, long way from home.  We had our little house we rented on the edge of the town and the desert, and I liked its space in between things.  Its somewhere and nowhere placing on the edge.
When he had to go back to his people, far, far from where we lived, he left me in the house and said he would come back for me some day.
So I went to work in a bar to give me some money, and although that might sound an odd pursuit for the daughter of a preacher, I'm a pretty thing and there wasn't a bar owner who wouldn't want me behind it. I worked there every day and started fashioning out some kind of life for myself.
The bar work was just fine and I met some people I could call more than acquaintances and less than friends.  But my best time was when I came home, or on the rare days when I wasn't working and I could be by myself with the desert. 
The house stood by itself on the end of a track.  So, it was me only with the vastness of the sky and the land.  I got to know it like I know myself.  I could read its moods, its subtleties and changes.  When I was home, I shed the part of myself that others saw, like a snake may shed the skin it had outgrown.
After seven or more months had passed, I still had no sign of my daddy and I got to thinking that maybe he wasn't going to come back for me after all.
So there I was, this not Delarosa.  By myself, on the edge of the town and the desert.  Not really belonging to either. 
I considered other possibilities I might have, but in the end, I fixed on staying.  At least for a little while. So I stayed put and carried on working.  I thought of the old expression – that you should never put down roots that weren't in sight of your parents' chimney-stack, but my putting down was a long way from that.
And the not Delrosa and the real Delarosa converged.  Our actions became the same.
I put my face and my finery on and I went to one of the Portland bars down by the old port.  I moved cautiously in my high, red heels and I was a wonder.  The men in the bar watched every shimmy of my hips, every arch of my shoulders.  I sang loudly to whatever came up on the jukebox and I slow-danced with any number of guys.
When I ended up hoiked on the bins outside the back of the bar, my skirt hitched up round my hips, my legs wrapped around some guy's neck; him fucking me like it was the end of days, it seemed the righteous end to the evening.
And we diverged again, our paths becoming separate - the not Delarosa and the real Delarosa.  The not Delarosa went home to her little house on the edge of the town and the desert.  Over the months, I - the not Delarosa - grew like the seasons grew.  Filling out like the swell of the gibbous moon.  I still went to work, and I struggled through the sickness and the loneliness I sometimes felt.
When my belly made my condition clear, the men who previously hadn't been able to take their eyes off me left me alone completely.  Like tomcats do when a female cat is with kittens, I became sexless.
The night my boy was born was still and black.  I was alone and as the morning sun poked its face over the mountains and he held on to my fingers, I knew I was in love.  I named him Bear, and the two years he was with me were the best of times.  I still worked, taking him with me, rocking him and feeding him in the backroom of the bar.  I was nearly as poor as I could be, but as long as I had Bear, there was nothing else in this whole wide world I wanted for.
As he grew, he got to know the desert.  I would teach him about its plants and animals.  I would teach him about the sun-cups and desert rock-peas growing near our house.  At night, we would hear the owls hooting and the lizards scratching in the stillness.  I'd heard them all before of course, but with Bear there, I heard them anew.  Sometimes, I would sing to him; him jackrabbit snug on my knee as we watched the mustard blue of the evening sky. 
Winter nights in the desert were dry cold and Bear had not been well for days.  He was feverish - coughing and then bright eyed delirious.  I had to take a couple of days off work that I hardly could afford, but he could not have left the house as he was. 
That last night, I sat on his little bed and I held his hand.  He'd been restless all day, but now dark was falling he was still and quiet.  I pulled his quilt up high round his shoulders, putting his hand on his chest so I could feel the drum of his heartbeat.
I could only feel a void, an emptiness deep inside me when I found him the next morning.  I only know I left him where he was in his little bed and I told no one about what had happened.  I could not possibly let him go.  I could not think of him outside in the cold earth, so I left him safe and sound where he was.
For a good number of months, I did not go in the room on account of the smell, but desert air is dry and cutting and it always manages to pick bones clean, outdoor or in. 
I, the not Delarosa, took to sitting with him in his room.  I would talk to him, but I would not hold his hand.  One of those evenings, I was readjusting his quilt when I noticed he still had boots on.  Little, scuffed, brown boots.  I noticed as well how far his feet had shrunk back from the fit of the boots.
And once again, the paths of the not Delarosa and the real Delarosa split.
I left the Portland bar that night and went home to sleep, sticky and embarrassed in my bed.  Judged severely by the teddy bears on my room's childish wallpaper.  In the morning, I met my cousin, Tara, for lunch.  It was a sullen, hot afternoon and she wanted me to go to church with her.  I got as far as its entrance before I turned back.
Through the open door, I saw the old woman stand up and cry, "I'm healed. I can see. My God, my God.  Praise the Lord, I'm healed."  I saw the congregation singing and crying and cheering.  I could smell the close warmth of their bodies, I could feel their hope.  I heard the voice of the preacher, deep and rich over the other sounds, proclaiming, "See this woman, Lord.  See this woman.  She's healed in your love.  Praise the Lord.  Praise the Lord." 
But still I let Tara walk in and sit down somewhere near the front as I doubled back and went out into the street.  I'm not even sure why I wouldn't go in.  The light inside was warm and the sound of the singing and music was beautiful, but all I actually felt was a kind of claustrophobic fear.
So now, I'm outside the church, dancing in the rain.  My thoughts are a rush of nothing that makes any sense to me.  I'm thinking of another version of me in the desert with my dead child called Bear – a child with bones that need to be taken out of the house to air in the moonlight.  I'm thinking of spilt blood, watery pink like a dawn sky. I'm thinking of the shadow of the rain and of ghost roads.  Of buildings like stage sets that are too fragile to keep the great heat of the world out.
I'm thinking of shrugging off my girl skin to become a cat, a rabbit, a crow.  I'm thinking of walking down streets past the spectres of signs; rust-flaking, clinging on to what they once displayed.  And black words on white backgrounds are proclamations and warnings.  Shapes in windows of buildings remind me of people I used to know.  I'm thinking that rock strata go down devilish deep and trees have long memories.
I'm dancing in the rain and I don't really know what's making me dance – it's just that something in the storm's chaos takes me.  I feel the words of the preacher deep inside me and I wonder if everything is a dream.  And do I want to be healed or saved? And in reality, is either of these states different from the other?
Inside me, something is beginning.  I don't know what it is, I can't know.  But I think I might be healed as the something moves.  Tiny, flutters of movement.  Like breezes, like butterflies.
*