Pebbles on the beach - Sissy, 23rd February, 2000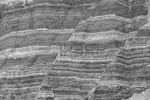 Wed, 07 Dec 2016
Pebbles on the beach
Sissy – 23rd February, 2000
Sissy had expected the call on any number of times over the years – the ring of the phone in her small beach house; shrill against the constant, reassuring boom of the sea.  In her imagination, the call came in summer, on a bright, carefree day when words were cheap.  In reality, the call threw her by finally arriving in the middle of winter.  Creeping up on her, stealthy and unlooked for. 
She was so surprised, she hadn't even asked him how he'd traced her.  Besides it wouldn't have been that hard to do so and however he'd done it, he'd found her.
She'd thought his voice would be deep and slow and she was right about this at least.  It nestled into her ear, like a new puppy comforted by the smell of a family's old blanket when it was new to their home.  Sissy wished it was comfort she could give, but she wasn't convinced it would be.
When she first picked up the receiver and the voice asked if she was Sissy, for a second, she'd contemplated denying it.  But the catch of hope steeled her to admit who she was.  He told her his name was Moses and the unimaginative accuracy of the name made her almost smile.  Moses, Delarosa's son.  Found in the water, hidden in the bulrushes.
Since Jonestown, Sissy had always made her home by water – a river before now, a lake; and lately the sea.  She loved the sea's capacity for renewal.  For movement and change, for fresh starts.  Trees were something else though.  It was trees she couldn't bear to live near.  Jungle in particular, with its secret darkness and worse still, its gaping, dangerous clearings.  Clearings in jungles were always the worst.
Most days, Sissy combed the beach.  She loved what you found there, the treasures of eggshells from seabirds, bits of rope, crab claws and stones.  The gifts of fish-bones and plastic bottles.  Over time, she'd used her beachcombing hours to practise the lies she would tell Moses when he finally got in touch with her.  She'd rehearsed them, chosen the words and tested out their sounds.
All for this moment.  A chair looking out of an ajar window on to a grey beach, patchwork quilt spread over her knees.  A disinterested cat at her side.  Sea-spray on the window pane, its salt content so high the spray worked like a laser cutting grooves into the glass.
"You knew my mom?" he'd said.
"Yes, yes I did.  In Jonestown."
She'd not said the word out loud for so long and it hung in the air.  Jonestown; a word.  A world.
"I know what I've read and heard", he'd said, "but tell me about it."
"Jonestown was a place. All of us bound together in the middle of Guyana.  None of us really knew anything about it, but we were prepared to go.  To give up everything for the Peoples Temple.  It was a state of mind and at the start at least, a kind of Eden.  It was truly inter-racial.  Black, white, men, women, gay and straight.  We all lived there with a common purpose.  We grew things. We worshipped.  We listened to Jim."
Moses hadn't replied in the pause she'd left and Sissy continued.
"I don't know what to say.  It's easy to say you had to be there, but kind of you did.  People called it a cult, but no-one in Jonestown called it that.  I think you had to understand the time too.  The world was different then – people were rising up, protesting against everything that was wrong in society.  People felt they could reclaim some power and Jim made it feel like true equality was possible.  It gave us family, a reason to be."
"When did it change?"
"Over time maybe.  Does anyone really notice change as it's happening?  I suppose we stuck together because we'd given everything.  And I did believe.  In everything at first.  If Jim had told me to run into the jungle and bring out the head of a tiger, I would have.  I'd have done anything for him and I wasn't the only one."
"How did you get to know my mom?"
"By the time she came to Jonestown, my role was, I suppose, a meeter and greeter.  When people joined us, I talked to them, got them settled in.  Found out what they needed and made sure they were assimilated into the temple as quickly as they could be.  Got them to meet Jim when things were settled with them, found them a job at the first possible chance.
Your mom was young and pretty feisty.  Intense and dreamy.  You couldn't help but like her."
"But you must have had some sense of what was going on?"
"Honestly at the time?  No, I didn't.  Sure, I heard things about people wanting to leave and not being able to.  But none of it seemed real or likely.  Things were too free.  Too, I don't know… for the good of everyone to be about telling anyone what they could and couldn't do.
I'd heard stuff about what Jim was supposed to have done back in the US – about girls on the Grey Hound buses when he was recruiting.  Other stuff to do with money.  I heard too he'd had to leave and come to Guyana, otherwise he'd have been arrested.  But in Jonestown, all that seemed unreal.  Unreal and unlikely."
Sissy had stopped and the line went so quiet, she'd wondered if he was still there and then Moses spoke again.
"But I still don't really get the hold Jim Jones had on you.  What was it about him?"
She thought for a few seconds before answering.
"Jim was like no-one I'd ever met and despite everything –everything that happened, I still can't believe he wished for or planned for how things ended.  I think he got so caught up with his own hype, his own horse shit, that what was right or not became scrambled.  Destroyed in his own mind.
You know in Jonestown, we had speakers with his voice talking at us all the time?  Day and night?  You couldn't stop his voice at all.  Well you imagine what that would do if that was you.  Having to listen to yourself every minute of the day.  I don't know totally what Jim started as, but at the end, he was a void.  A hole that everything fell through.  Including himself."
"I need to ask you about the last day."
"I don't want to talk about that, I'm sorry, but I don't.  You say you've read the books and seen the reports, well then you know.  You know how many died?"
"Nine hundred."
"Over nine hundred.  More than three hundred children.  Drinking the Kool Aid because one man told them to."
"But she saved me right?  Not herself, I know that.  But me.  She saved me?"
Moses' voice had risen, becoming clearer and more strident.  Sissy didn't answer immediately.  She thought about all the things she could have told him.  About everything being out of control, everything being wild.  About chaos and love and despair.  About babies being snatched out of the arms of mothers.  About the decisions people make for every reason you can imagine and for many reasons you can't.
Then Moses saved her by asking another question.  "Why did she want to die?  When she had a baby, why did she want to die?"
She left the question hanging for moments.
"I don't know.  I don't know."
Then there was silence from both of them, broken only by the sounds of the seashore.  The pictures she'd locked in the rooms in her mind clambered at the doors and broke free.  Pictures of bloated bodies, lying in family groups and alone.  On their fronts, on their backs.  Arms around each other.  Extraordinary, banal death and terrible silence.  But she'd already heard the hope in Moses's voice and even over the wires, she could hear the youth; and so with her accustomed act of will she closed the doors of her rooms again.
Does the truth counteract death, Sissy wondered.  Nearly a thousand deaths, including her own sister's, her mother's and her cousin's?  Delarosa's.  Lies are easier than truth, she knew that, but it wasn't her right to lie to him.  After everything, it wasn't her place.
She moved the phone away from her ear and held it up into the room so he could hear the crash of the waves, the sound of the seagulls.  The grind of the shells on the sand.  The knock of pebbles as they buffeted up against each other.  Pebbles as anonymous and insignificant as any individual life.
But Sissy had decided what she'd give Moses.  The gift she would give him was the truth and the sounds of the sea.
*