The Ceremony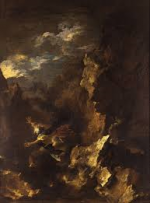 Fri, 11 Jan 2019
This is the first scene from the first book I'm writing, and as this whole thing is completely new to me, I would love to get some opinions and criticism. 
Thanks!
The first rule. It was about to doom us. What is it, you might ask? Well, it's quite easy to understand; Two parents can only give birth to one Wielder. Not a big problem, right? wrong. Only Wielders and their young children - young meaning before the age of 16 - may live in Modis. I, had a brother, a twin in fact, And we both just turned 16.
So that was my current problem. Either me or Sance would be banished from our hometown, and the one of that isn't would have to stay and become a Wielder himself. And with the coming war, the one banished would certainly be sent to the army. Basically, this ceremony might be the last time we see each other. 
The ceremony was about to begin. You might expect a bunch of 16 year olds to be very loud, but all 50 occupants of the room were dead silent; You could almost feel the suspense in the air. Me and Sance stood together, as we didn't mean to part until the last second, but we were also too tense to talk to each other; All we could do is hold hands. Me and him were so different - Me being an an average guy eith black hair and brown eyes that nobody ever notices, and him being the dreamy guy that almost all the girls in our age class adored. He was damn near perfect; A muscular guy with blond hair and blue eyes, and as if that wasn't enough, He was the smartest person I knew. 
As I was thinking that, Josan approached us. I was surprised. Pretty much everyone was too scared to come and talk to us, for a good reason - for almost all of the others, this ceremony would only have one result - them becoming a Wielder. The parents of everyone in this city were both Wielders, which meant that their first child would be a wielder too. That and the first rule combined brought all of the parents to a situation where they only gave birth to one child, which would be guaranteed to be a Wielder too. But twins - that ruined the whole plan. 
So now, Josan looked straight at me and said "Hey!". I looked at her, thinking that his might be the last time I see her too. The thought of losing her was devastating - we were best friends for the last 6 years, and I hated the idea of us losing each other just because of a stupid rule. But as everyone knew, the rules can't be changed, because we didn't invent them; we discovered them. They are just how magic works. So I looked at her and said "Hi", as I would never be able to tell her everything I think in the place and time we're currently in, and there is no point in forcing a petty conversation. 
Then, the receptor came up to the stand, which was on the a half-moon shaped stage that we stood next to. Josan came to stand silently next to me, and the Receptor started talking. "Each and every one of you, had recently turned 16. Today, we'll check all of you for signs of magic; Those who show promise will become Wielders. The rest of you, will become Citizens. Shall we start?"
He obviously didn't wait for an answer. Me, Sance, and Josan held hands, us if to support each other; Although, Josan felt a bit out of place. Then the receptor Started calling names. "Banglur!", he called, and a red haired boy stepped onto the stage. The receptor gave him a ball, that seemed to have swirling tornadoes inside it, and as soon as Banglur touched it his eyes turned orange and his hand lit on fire; It didn't harm him though. Then the Receptor said "A fire wielder! Stand to my right". 
The Receptor called more and more names - "Eyth!", "Defry!",  "Narn!". Everyone seemed to get called except for us. Finally, when we were the last ones uncalled, it finally happened. "Sance!" I watched my brother go up on the stage, then the Receptor gave him the ball, and Sance touched it. Immediately, his eyes turned white, and my vision got blurry; My whole world seemed to crash down on me. I didn'y seem to be able to accept the fact that I'll be torn away from my life, and thrown into a different one. As Josan tried to calm me down, all I could hear was the Receptor's words that seemed to cum from miles away, as he said "We have a light wielder! Stand to my right". It seemed as if Josan's hand was the only thing holding me to the world. But then, The receptor called "Josan!". She whispered "Goodbye" In my ear, and stepped onto the stage. 
I forced myself back to my senses, And when Josan touched the ball, nothing happened. The Receptor said, "We have a Citizen! Stand to my left". I didn't understand - It couldn't be - she was an only child, and her parents were both Wielders. She had to be a wielder too! But all I could really think about, was that she would be the only person in my life I won't be torn from, and that made me happy. But then I looked at her, and could see she was entirely and utterly devastated.
 Then the Receptor called my name. "Anpu!" he called, and I came up to him. He looked at me, and pointed with his head to the left; There was no point in even touching the ball. I walked to his left where I stood with Josan, And now I was the one comforting her, as her face was covered in tears. Then soldiers came in, and escorted us out.