7.. Belfast Simon Community 1978 - my first day, the ladies that live here and a hellish staff meeting
Image: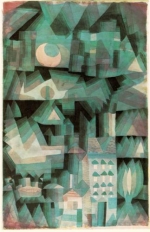 Thu, 24 Nov 2022
1 likes
Dawn breaks and I have a rude awakening. I notice there is hardly any space to store my belongings. 
When I was on board the ferry from Stranraer to Larne, I had realised that I had a lot of baggage and only two hands. 'Sorry to abandon you',my books from  two years of university studies, but something had to go. But there is only a little shelf unit beside my bed to fit my t-shirts, jumpers, my one summer skirt and my toiletries My half-full case sits. beneath my bed where it gapes unzipped.
I have three room mates, who live here until they are given somewhere more permanent.. They are older and have their life's belongings with them. Stocky Jan who has the bed on my left hand side nearest the exit has her skirts and blouses folded. She is constantly snacking on little  tubs of clotted cream with pink plastic spatulas while standing up as he does the housework. Her domain is the large sitting room full od mismatched armchairs and settees where people watch the telly that is on from dawn till last thing at night when it is our job to turn it off before going to bed. Jan has a high ptiched voice and it full of nervous chatter and irritability, wound up by an internal clock. Everyone seems to be in her way. our lounging legs always under her feet.
Tiny Betty who has the end bed in the dorm is as neat and petite as a make-up advert.She wears white frilly blouses tidily tucked into her skirts. Her scarlet lipstick is immaculately applied and her dark hair is curled and permed. All her clothes are tidily stacked.
Belle does the house laundry hauling the heavy sheets into the big washing machine. Her small works  the mangle vigorously before she heaves the linen to the spinner and tumble drier. Working, drinking and smoking are in her bloodstream.
'I worked as a waitress' she said 'for damn all'
Domestic violence has led to her being here, after one beating too many she ran.
Gentle Elizabeth, her sidekick, is timid and has fuzzy ginger hair. She always has a cigarette in her lips. Her woolly jumpers and shabby grey slacks tumble in an untidy pile. She lacks the energy to keep her belongings together. Peggy started drinking when she was a young mum. The doctor told her 'Guinness is good for you as it buids up your iron'  and Elizabeth could not. She has her regular catchphrase
'Oh it's the poor house for me'.
--------------------------------------------------------------------------------
 But now it's poor me ! Before I know it we have our first Staff Meeting.
Fred our administraor and the big boss opens the show.
'I'm shitting myself' he says,  mild Dublin voice  sounding unflustered. He continues'I feel very threatened now we have six workers.'
Charming! He asked me to be here. Now as soon as I arrive he's telling me to piss off.
I make a defensive little speech saying I hope I will be a good worker and the meeting maunders on and on for a couple of hours until four o' clock on the dot  There is no to do list it is all about how we feel. What is the point? I think it comes from some school of sixties psychology. 'Let it all hang out and let the big dogs rip the little ones to shreds. Bow wow!
Fred notices that Yankee Steve and Kate haven't spoken. He has a dig at them for being 'cool Americans' and asks how they are feeling.
'I'm comfortable' say Kate though she sounds hard, angry and shut in on herself. Steve echoes her in a softer voice.
After Fred calls time, Adrian approaches me on the stair asking what I made of it all.
The truth is I couldn't make head or tail of it and I suffered the discomfort by putting it down to work experience.
'Um, I think it's all right' I say. my suburban English politeness plastering the social cracks.
'I thought it was rubbish' says Adrian 'he carried on until we were all wanked out and then he asked how we were feeling.'
Adrian is as home counties English as I am and he  has also been a student softie. And here he is, bold, forthright and specific. I am impressed.