A Mind in the Middle of Nowhere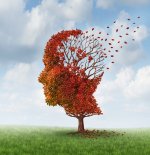 Mon, 13 Jul 2015
"Last stop. Middle of nowhere."
The bus driver, whose feminine hips sagged over the hydraulic seat like a bag of squeezed jelly, waited tiredly. Above, a fluorescent bulb flickered like a dysfunctional strobe light, and outside the dark windows, a solitary streetlamp struggled, too.
The lone passenger, an elderly woman clutching at a pole, said, "Last stop? Are you sure?"
"Yes, ma'am," the driver replied. "It don't change on different nights. This is the last stop."
"Alright," the old woman muttered.
The driver hesitated. "I can take you back around if you'd like. Back to the suburbs."
But the old woman hobbled down the steps and, with a straightening posture, said, "No, no. That would defeat the purpose."
With a façade of inalienable confidence, the old woman marched into the field of black. There were deserted warehouses like forgotten tombstones. On a tranquil night deprived of the wind's voice, the flickering streetlamp was the sole illusion of life. Fear was a rational sentiment here.
Fostered by a well-to-do family, Meredith Mayer was a proud woman who lacked sympathy for the less fortunate. But destitute after her husband's passing, she now lived with her only child, Bobby, a perennial candidate for stooge of the year. Though she loved her son, she wondered from whom he had inherited his lackadaisical mind.
"I swear," Meredith said to the streetlamp, "my boy couldn't change a lightbulb without burning down the house. How he managed to marry a gorgeous woman is beyond me. And they both hate me."
She bid farewell to the epileptic streetlamp. Though guided by rail tracks running parallel to the road, she felt hopelessly disconnected from civilization.
"It's because I'm older than dirt."
A large factory stretched endlessly, its face plastered with graffiti. Amongst poorly spelled profanity, a bug-eyed, stick-figured Martian flaunted its immaculate phallus like a war flag.
"Practice makes perfect," Meredith jibed. "Bobby would know. How many walls he defaced, I'll never know. That boy has talent in all the wrong places… Not that you'd care, being a Martian."
Impetuously, Meredith removed her shoes and tossed them in a ditch. She needed to get her feet dirty, too, and so she trudged across the muddy trench like an accomplished grape stomper. Then, she rubbed some mud onto her drab garments.
"What sane woman," she declared to a telephone pole, "would wander the darkened streets of a precarious neighborhood? With mud in her hair and underwear! What sane woman indeed… Bobby will be so sorry… He hasn't been treating me right. I can't leave the house? I can't visit with my friends? I might as well be a prisoner! This will teach him…"
Compelled by ageless arrogance, Meredith had a plan: To spark some empathy into her ungrateful son, she had decided to lose her mind. Having concealed her flaws with decades' worth of makeup, masked her tears at countless funerals, and mastered a manipulator's smile, Meredith was no amateur deceiver. Aberrantly filthy and feigning confusion, she would fan the flames of pity, and Bobby would inevitable succumb to a harmless yet justified guilt.
At a rail crossing decorated with candy cane arms, a grey electrical box hummed a monotone lullaby. Meredith said, "You remind me of my friend, Janice. She's squat and grey, and always humming. I'll have to visit her soon—after Bobby begs for my sanity, that is."
The consonant chimes of an approaching locomotive echoed forebodingly. Like a mouse spooked by stampeding elephants, Meredith retreated from the tracks. The herd of steel bodies grinded along the rails, its severe sound vibrating the chords of Meredith's anxieties. Her knees weakened and her vision waned, and she sought the support of a tree whose smooth bark was unvaryingly white.
"What flawless skin. You remind me of my late husband. Clean-shaven. Bobby, on the other hand, prefers to grow a shaggy monstrosity. We gave him everything—wealth, reputation, opportunities—and he squandered it all. I don't know who to blame. Can you believe Bobby still lives at home? After his father died, Bobby bought the house so to support me, which was his words and not mine. I didn't want his money, either. I didn't want his pittance but he forced the issue. His wife stays at their other home—can you imagine the animosity? My dear husband couldn't be away for even an hour. I suspect Bobby's marriage won't last—you didn't hear it from me, though."
The rails now barely quivered and so Meredith abandoned the tree's refuge. The pain of a thousand naked footsteps was amplified by the desolation that crawled beneath her thoughts.
"I might die tonight…"
The minutes dragged like her bleeding feet. Eventually she rested at a sheltered bus stop. She lay down across a steel bench whose cruel design, with metal arms bisecting its hard body, curtailed her breaths. Her muscles protested but her mind reveled, and the stars, like fireflies from her youth at the family lakefront, flickered even while passing into her dreams. She saw heavenly angels, too, though they danced on a different cloud.
As a nascent sun daubed the clouds with auburn streaks, Meredith was roused by a familiar voice.
"Ma," a man said, kneeling next to the bench. "Come on. Let's go home."
"Bobby? Is that you? Where am I?"
Bobby forced a silent, placating smile.
Struggling to sit up, Meredith asked, "How did I get here?"
"It don't matter," Bobby replied. "Let's go home."
Meredith shuffled into the grey minivan and promptly fell asleep. She hardly remembered the trip home.
Still in her dirty clothes, she awoke to a western sun peeking through her bedroom window. The aroma of dinner rolls wafted from the hallway, too. She'd never slept so long. She tried to move but the aches in her bones surged like waves and the vertigo of exhaustion was like shackles on her senses. During that timeless limbo, the sun vanished and so did her thoughts. Hours later, Meredith finally got up. She hobbled along the timeworn hallway, with its splintered hardwood like broken glass on her ragged feet, and overheard Bobby speaking on the phone.
"…The medical is in three days… Them doctors will fix her straight… Might be time to put her in a home… I'll see you soon… Love you, too."
Meredith chirped, "What's this hogwash about homes and doctors?"
As if caught soliciting phone sex like when he was fifteen, Bobby hung up at the speed of shame. Eyes averted, he muttered, "Hey Ma. Don't worry about it."
"You're not telling me something. I'm confused. What happened last night?"
"Nothing important. Just try to relax."
Meredith spat, "The nerve you have. Just wait until Janice hears about this."
Using his burly frame like an obstacle, Bobby tried to shepherd Meredith to her bedroom. He said, "You can't see Janice."
"Like hell I can't."
"Ma—you don't understand. Your friend died a while ago. Don't you remember?"
Like a twig nudging a boulder, Meredith tried to push past her son. She cried, "I don't believe you. Let me out. Why would you say such vile things? Janice is my friend!"
"You ain't leaving. You're sick, Ma. You don't remember things. Your friend is dead, I swear."
Meredith slapped a bony hand across her son's face. "You liar! A liar and militant! Let me out now!"
Bobby's skin cooked with medium rare pink. He grabbed his mother's flaying arms and, in a manner no different from curbing a temper tantrum, lugged her to the bedroom. Having no children of his own, he could only mimic what he had learned from his mother.
"Ma, you're gonna sit here until you calm down."
Defiantly, Meredith crossed her arms.
Bobby examined the door's lock and muttered, "I don't understand how you keep getting out..."
While Meredith sulked like a chained mutt submitting to an abusive owner, Bobby rummaged through her drawers. Having found nothing but sweaters and knitting needles, he warned once more, "For both our sakes, Ma, stay put."
Meredith expelled a slighted growl.
Glancing through the crack of the door before closing it, Bobby said, "Ma, it's for your own good. The doctors will help, too. It's no different from when you grounded me 'til I wasn't a menace no more. Because I stole that pawnshop's radio. You remember that, Ma? Ma?"
His voice wilted like a warped record on a dysfunctional turntable; Meredith ignored his artificial empathy. Then, the sound of a turning lock was galling. As if taut strings pulled at her limbs and temper, she prowled the room with fantastical plans of escape. The window wouldn't budge or break, and facing the door, she wondered whether its pins could be hammered out. Armed with her trusted knitting needles, she jammed their tips into the hinges but the rusted pins stayed fixed. Then, on her knees, she peered through the pocket of the double-sided mortise lock.
She yelled, "Bobby! You let me out this instant!"
In a desperate bid for freedom, she fruitlessly stabbed the keyhole with her needles. She began to weep, hoping her son would hear. "What have I done to deserve this? I'm a poor, old woman… Soon I'll be nothing but bones and dust… Nothing but a pitiful memory…"
Relentless and stubborn, the very traits that her husband had admired most, bless his soul, Meredith continued to assail the lock. She cried, she cursed, she even laughed. The skin of her fingertips became chapped and numb, reminiscent of when she played guitar for the church choir. Meredith didn't sing; that honor was reserved for her best friend. At the head of the choir, Janice's voice could travel to the clouds and back. Even when Janice was diagnosed with Alzheimer's, her song persevered.
"Though built like a barrel," Meredith whispered into the keyhole, "Janice has a voice like fine wine to the ears. And when she hears about my tyrant son, she'll surely lose her voice. That woman has an angel's song but a demon's shriek."
As if a spirit had guided her hands, the needles pressed at a perfect angle: The lock mechanism budged and the bolt released.
"Ha! I'm no prisoner—I'm a human being! I'll teach him. He'll never lock me away again."
Sleeping on the couch, no doubt a failed attempt to guard the front door, Bobby's snores concealed Meredith's footsteps. There was even a bell dangling from the door handle.
"Pathetic. I'll show him. Such an ungrateful boy…"
Outside, a whisper of wind rustled through the oak trees that populated the suburb lane. Inching the door shut, Meredith began to quiver. Freedom was intoxicating.
"Where will I go? Lord, I need a sign."
Meredith needn't wait long; as she shuffled down the block, searching the stars for guidance, a bus pulled up from behind.
The driver said, "You're here later than usual. I didn't think you'd come."
Meredith replied, "Oh? Do I know you?"
"Not personally, no."
"I'm sorry. I've never taken the bus before. You must be mistaken."
The driver shrugged and waited for Meredith to sit. As the bus transitioned onto larger roads, the protective glow of suburbia waned. Meredith began to tense. In the distance, though, the illuminated spire of a church was consoling.
"Bobby used to go to church. He hasn't been since the wedding. What a shame."
The bus groaned in reply. The hallowed beacon soon vanished, replaced by the glow of pawnshops and nightclubs. Their windows were barred, and Meredith crossed her arms as if cold. She couldn't get off just yet; with clubs brimming with patrons and music, the desolation of the place wasn't absolute.
Meredith muttered, "I'll teach that boy a lesson…"
Like boulders ravaged by time and gravity, ugly grey factories now occupied the sparse landscape.
"There is no love here. To lose one's freedom is to lose one's mind… The opposite isn't true, though… When poor Janice lost her mind, she was pampered like a queen. I've never seen so many baked goods queued for her sole pleasure… And on her family's dime, she explored the rivers and mountains of our continent… And here I am, able-bodied and sane but trapped like a rat… I could easily lose my mind, too… I should do exactly that… Bobby will be so sorry. It would serve as just punishment—his poor mother found prowling the industrial streets without a pinch of memory…"
The bus gurgled and slowed.
"Last stop," the driver said. "Middle of nowhere. Again."
"Are you sure?"
The driver replied, "This here is always the last stop. You'll be alright?"
"Of course," Meredith said and disembarked. "I may seem mindless but that is only a ploy. I have a purpose tonight."
Enthused by the epileptic streetlamp, Meredith could barely suppress a twisted smirk.
"…That boy of mine will finally learn his lesson…"