Authority, Goodness & Resurrection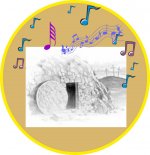 Sun, 02 Apr 2017
[Continuing the hymn-for-Sundays series]
Not 'just another man
deceiving for a span',
for, just as he before foretold,
death did not keep its hold.
They'd seen his goodness pure,
and miracles galore;
though many had rejected him,
God proves Christ is his King.
Sin's payment's work complete,
there will be no repeat;
receive the righteousness he gives,
our Lord-Protector lives,
He sits at God's right hand,
he promised he would send
his holy Spirit if you pray,
to help you walk his Way.
Tune: SM or DSM eg Tune of 'Crown him with many crowns'