Gentle and Mighty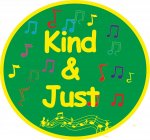 Sun, 02 May 2021
[Continuing the hymn-for-Sundays series]
He's gentle and kind,
he's mighty and just.
Seek Jesus and find
He's One you can trust.
This man stilled the wind,
and multiplied bread,
gave sight to the blind,
and rose from the dead.
He knows how we feel,
has power to aid,
reliable, real,
and hears when we've prayed.
He watches and rules,
returning once more,
but ignorant fools
close minds and ignore.
Tune: 10 10 10 10  (or can be sung to 10 10 11 11, like Houghton as the former tunes tend to be iambic, but the verse here is more anapestic ie unstressed, stressed 2x unstressed, stressed)