Key Appointment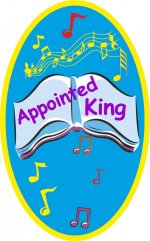 Sun, 06 Aug 2017
[Continuing the hymn-for-Sundays series]
God made this Jesus, Christ and Lord,
but by so many he's ignored,
or joked about, and scorned, they choose
self-rule that harms, salvation lose.
    Rejected Jesus is now King,
    with life for all who come to him.
But if we take him as our Lord,
transfer allegiance to his Word,
we now enjoy the bonds that bind
together all who Jesus find.
Devoted, glad to meet, we come
remembering all that Christ has done,
learning his Word, we join to pray,
and tell to all his gospel Way.
Tune: LM+ or 88 88 88 eg 'Solid Rock' or 'Veni Emmanuel'
'God has made this Jesus, whom you crucified, both Lord and Christ.' Acts 2:36