Perfect Peace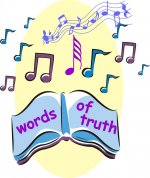 Sun, 16 Oct 2016
[Continuing the hymn-for-Sundays series]
We trust in him, we trust none else:
we save our earnings, plan, but still
it's not in such we have our trust
but in our God who can fulfil
his promises by power and love
– on this our minds must always dwell.
We're not ashamed to own our need,
hand over our anxieties,
and let him bear their weight each day,
and he will keep our hearts in peace,
remove unease, internal fears,
and from heart conflicts bring release.
This peace is also positive
we know his purposes are sure    
his Sovereign capabilities,
and plans unthwartable, secure,         
his perfect peace and love enfolds –
we see our faith grow and mature.
You keep him in perfect peace
    whose mind is stayed on you,
    because he trusts in you. Isaiah 26:3
Tune: 88 88 88 eg Tune of 'On Christmas night all Christians sing'