Real Riches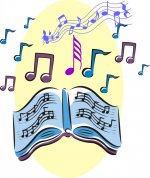 Sun, 26 Jun 2016
[Continuing the idea of a hymn for Sundays]
No money, cash, can buy
the things that really matter –
your happiness, salvation, love;
nor sinful habits shatter.
And riches cannot last,
nor splendour here achieved:
there's glory there, when 'now' is past –
if mercy's here received.
We cannot save ourselves,
and those with skilful speech
who have not learnt of truth and right,
deceive men as they teach.
No mere human can,
my needed ransom bring:
but Christ: God-man, could pay that price –
and soon I'll be with him.
So wealth will leave you poor,
if that is all you own,
for greater is the treasure found
when wisdom's grace is known.
Tune: SM eg Franconia
'Why should I fear when evil days come, when wicked deceivers surround me – those who trust in their wealth and boast of their great riches? No man can redeem the life of another or give to God a ransom for him – the ransom for a life is costly, no payment is ever enough – that he should live on forever and not see decay. For all can see that wise men die … and leave their wealth to others. …  But God will redeem me from the realm of the dead;  he will surely take me to himself. … A man who has riches without understanding  is like the beasts that perish.' Pslam 49: 5-10, 15, 20