On the Road to Emmaus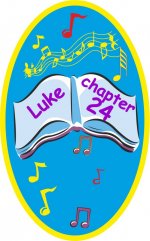 Sun, 13 Aug 2017
[Continuing the hymn-for-Sundays series]
(on the incident in Luke 24:13-35 – the first Resurrection Sunday)
They knew so much, but were adrift –
how do things fit together?
'So were we wrong?' They're joined by one
who proves a helpful Teacher.
They'd heard the tale – the body gone
and now to Jesus told their doubt,
still kept from realising this was he
– the risen corpse they talked about!
Oh, how their hearts were burning while
he taught them from the scripture,
and when he showed them who he was
were filled with joy and rapture.
For now they knew their Saviour lives,
redemption's not been thwarted,
and what a message now to tell
of grace, by facts supported.
Tune: 87 87b iambic eg Dominus Regit Me (tune of 'The King of Love my Shepherd is') or Golden Sheaves