Safe!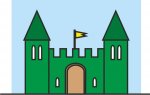 Sun, 18 Nov 2018
1 likes
[Continuing the hymn-for-Sundays series]
on Psalm 91
He who's dwelling in this shelter:
God, the Lord his refuge, fort,
trusting, resting in His shadow,
cannot be by evil caught.
Covering wings, a shield almighty
all around, you will not fear
terrors of the night, or weapons,
illnesses that threaten near.
Safe from all that could engulf you,
no disaster comes your way,
only that allowed when he will
walk with you in trouble's day.
"I will rescue those who love me,
and protect – my rule they own.
They will call, and I will answer:
satisfied, salvation known."
Tune: 87 87