Saul explains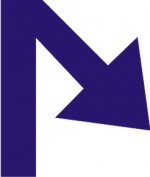 Tue, 09 Jul 2019
1 likes
I was supposed to be here in Damascus
to persecute those of the Way,
imprisoning any who called on his name
as Messiah through whom they could pray.
But when on the road, full of anger,
assuming their message was wrong,
I met him, this Jesus rebuked me, and asked
why I was hunting him down.
I realise I've been so mistaken
so prejudiced, stubborn and blind –
for He is the Christ that the prophecies said
would come here to save humankind.
I showed them and proved from our Scriptures
that He is the Son of God –
so I'm being hunted myself, and I leave
this town in a basket now lowered
out through an opening in the wall!
I'll pray to the Lord and prepare
for the work and the suffering God says will be mine
as his grace with the Gentiles I share.
[IP: I was supposed to…]
(in the Bible Acts 9:1-25; 22:3-16; 26:9-18)