Three Courses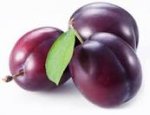 Tue, 18 Aug 2015
"Don't be nervous," she says, sitting down at the table, unwinding her long red scarf, tossing it over onto the couch, "it's only me, you know?"
She, not knowing that her presence here, her smile, the way her eyes catch the light and offer up an unexpected amber hue - not knowing that it's her that makes him tingle all over with nerves. That and the coming audition.
Simon takes a breath – deep enough to steady him, to settle the swarming, magnetised air in his tiny kitchen. He stands in the doorway for that handful of moments, taking in that look on her face, her curls, the way she's fidgeting with her sleeve. Red wine and amber mixed with ginger, mixed with ink and ebony: all of that he can find in her eyes. Gold: in the right moments, under the right triangulation of light sources.
"Come on, then." Maddy leans back, a picture of relaxation, hair flowing over the back of her chair. "Bring it on," she says. "What do I get for my first course?"
#
Sweet potato pie. Baked with cumin, coriander, pepper, some marjoram, topped with orange slices and six kinds of cheese.
Maddy laughs at him when he brings it out to her. "You look like you're facing a firing squad."
"I just... really want this to work out."
"It will," she promises. "You'll make a great chef. Bring that here. It smells great."
Does it taste great? He watches while she takes a fork to his efforts, cutting through the diamond cross-hatch of different cheeses; crumbled, grated, layered. Hours of work.
"What did you put in this anyway?"
"Blue cheese, cheddar, parmesan, gruyere," he lists them off on his fingers, "feta, some ricotta."
"Six Cheese Pie." It comes out a murmur.
"Does it sound poncy enough?"
She just takes a bite; she exhales – sounds like purring. "Oh, yeah. You're the best friend ever."
Best friend. That always sits hard in his chest - iron and heavy. Can't she see how he wants her, here and now on that table - only half naked, with her tongue clawing his throat, her hot hands buried in his thighs, breathing hard...?
No. No, she probably can't.
"Are you ready for the second course?"
#
Crumbed, stir-fried chicken in a lime salsa.
"That smells good too."
"Uh, thanks... smell... matters." He's known her all his life and still he spends so much time around her stumbling over his words.
"Hey, you cook this tomorrow and they'll hire you for sure. You'll have your own restaurant inside a year. Tell me I'm wrong."
He shrugs. Awkward. "Taste it first."
"Madeleine Shepherd: food critic." The idea seems absurd to her. She stabs her fork into a piece of chicken, twirls it around in red-and-citrus sauce, plucks it with her front teeth. "Wouldn't that be the perfect job?"
Simon waits.
She lets it hang. In the end: "Yes. Yes, of course it's delicious."
"You have to be honest."
"I am being honest. You make the best food."
You have to be honest. With his own honesty fleeing like whipped dog whenever he's close to her.
A scattering of words, nothing fancy: I really like you, you know?
What if that's all it takes? The great what if that has circled his life for so long. Let's me and you go out for a drink? Out for dinner? I think maybe I'd really like to kiss you now.
"Simon, you okay?"
He's been drifting. Fantasizing. "Yeah, fine."
"It's good. They'll love it."
He recovers himself: "Are you ready for the third course?"
#
Whole plums, baked in a thin sugar crust.
It's taken him some months of experimentation, getting this one just right – the plums hot and boozy, full of sharp juices, the sugar crisp and delicate, almost paper thin; still white, but crisp – a true shell. They sit in a bowl, genuinely appetising; and he feels a surge of pride: surely there's some truth to the throwaway line: 'if he's a cook, he's a catch'. He has at least this that he's good at.
Maddy gasps.
"Yeah?"
"Wow, yeah. That smells awesome. I'm getting drunk on the fumes already."
He watches over her as she bites into one of the plums. It all but explodes in her mouth. "Have I got it?"
"Fuck, yeah. Si..."
He can't help but blush.
"Seriously. You, are the best chef ever. Don't worry. I swear: this combo will get you the job. Any job."
He slides down into the chair. He doesn't mean to, but he can't help looking at her. It's just this reddish, lavender sunset – all dark, the sky in deep cyans, blues, blacks – it brings out such beauty in her, brings such depth to her face. And her soul etched across that face – her kind-heartedness; her vulnerabilities; her toughness; her unfailing readiness to laugh; her supreme, endless patience...
She springs forward from her chair and kisses him suddenly on the lips.
"What-?!"
"You have any idea how long I've been thinking about doing that?"
"Uh-"
"Wait, did I just go too far?"
"No. No, I..." It's easier to return her kiss than to fumble for something intelligent to say. Easier. More electric. More transforming and transporting. All he can think is that he doesn't know why on earth he's waited so long.
Her mouth tastes like sugar-sweetened plums.