Dexter Part 3 (Finale)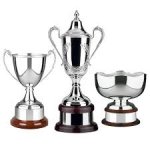 Fri, 13 Apr 2018
'I know you do Debs, that's why I'm
asking you for help. You can ferret around a little for me and get me
the name of the Saudi arms buyer that deals with Max Sorrel.'
'Not without questions being asked I
can't, I could get myself into serious hot water David.'
'For old times sake Debs, please.
Somebody over there paid one of the world's best assassins to take
out Margaret McDermott and I want to know who it was.'
'So you think that's what happened?'
'I know it is Debs, and we're hot on
the trail of the shooter as well so please do what you can for me and
I'll make it worth your while next time you're up north.'
'I remember your promises David;
like the one when you said we would get married eight years ago.'
'That was a low punch Debs, you know
why it never happened. You were recruited by the spooks and moved to
London.'
There was a long silence at the
other end of the line as an internal conflict was being resolved. 'OK
David, I'll see what I can do for you, but don't hold your breath. If
I find out anything useful I'll get back to you.'
'Thanks Debs I knew you wouldn't let
me down. Ring me at home tonight if you can, if you still remember
the number that is.'
'It's etched into my heart David,
that and a lot of other memories filed under what could have been.'
PC Darren Bright was on patrol and
driving south back into Keswick when the Transit van passed him
heading north. It had been a long boring night shift and he'd not
been alert enough to catch the whole registration number, just the
first digits AF2. It was the end of his shift, he couldn't remember
the complete wanted van number without checking his note book and
he'd already mentally clocked off. AF2 did ring a bell though, from
his pre shift briefing, and for a second or two he couldn't make up
his mind whether to spin round and chase the van or continue in the
direction of his bacon sandwich. Unusually for Darren Bright, he
decided on positive action, spun the Astra round and gave chase. The
Transit had long since disappeared into the distance and when Bright
reached the junction with the bypass he had a decision to make. He
went straight across the roundabout and onto the A591 towards
Bassenthwaite and put his foot to the floor of the Astra.
Half a mile ahead and out of sight,
Dexter turned off right down the lane to Applethwaite and back
towards the family farm. He was pleased with his little trip into
Keswick where he'd bought newspapers and all of the items on his
mother's shopping list. He intended to make the most of his visit
back home as it wouldn't be long before the next commission arrived
by coded text from Riyadh. His mother was alone now on the farm,
following the deaths of his grandfather and father within two years
of each other. Both had been military men, serving all over the
world. Both had been fine marksmen and both had made sure that young
Clive Dexter could shoot before he could read. By the time he was
fifteen he was better than both of them. Their only disappointment
had been his refusal to join the Army, but instead went on to
university and then into the world of finance. It didn't take long
for him to find a much more exciting and lucrative occupation. He had
become very good at killing people and his services were in great
demand; especially by the Saudis.
PC Bright had been travelling flat
out for ten minutes when he finally conceded that he'd lost the van.
He switched off the blues and pulled into a lay-by, annoyed with
himself. He'd either made the wrong choice at the Bypass roundabout
or the Transit had turned off unseen into the villages of either
Applethwaite or Millbeck. Determined not to radio in and make a fool
of himself he turned round with a plan. He would drive back through
the two villages and if he didn't spot the van, would return to the
nick for his bacon sandwich and then home to bed. Twenty two minutes
later however, he would no longer have any appetite for a bacon
sandwich.
He'd spotted the van as he passed
the end of the lane leading to High Farm in Applethwaite so he turned
in, drove down into the yard and parked next to it. He got out of the
Astra and walked around the Transit, checking the doors and peering
in through the rear window. Having confirmed that this was the number
plate flagged up by Greater Manchester he was about to radio in when
his attention was caught by a man waving to him from the entrance to
a barn. The figure disappeared inside, so he followed as far as the
doorway and peered with growing anxiety into the gloom. The bullet
went straight through the stab vest, straight through his heart and
buried itself into the farmhouse wall at the other side of the yard.
As PC Bright's body crumpled lifelessly to the floor the 'man down'
facility on his radio transmitted its automatic help signal to
Keswick Police Station control room. Across the yard, Dexter's mother
let the curtain drop back into position and sank onto the sofa
horrified by what she'd just witnessed. A dead policeman being
dragged feet first into the barn by her son.
You need to get down here straight
away boss, the shit's hit the fan big time in Cumbria.'
Ibbotson dropped the phone back onto
its cradle and rushed down to the squad room as fast as his pork pie
and pint lunch would allow. The atmosphere in the room was electric
with a number of officers crowded around Gill Greig's desk and others
engaged in frantic phone calls or urgent conversation.
'What's up Gill, have they found the
bastard?'
You won't believe this boss, but
we've found out that our man must be Clive Dexter, the retired
Major's grandson. He's holed up on his family's farm in Applethwaite
just outside Keswick and Cumbria think he's killed one of their
patrol officers.'
'What do you mean they think; don't
they know?'
'The officer's 'man down' alarm went
off at 10.16 this morning and they couldn't raise him. They tracked
the open signal to a farmyard in the village and went out there mob
handed. As they approached, a bullet went straight through the
windscreen of the lead vehicle; apparently only missing the driver
because he hit a pot hole at the vital moment. It actually parted his
hair; can you believe that?'
'That certainly sounds like our man.
Where is he now Sergeant?'
'He's in the farmhouse and they
can't get within two hundred metres of the place without him having
clear line of sight. The firearms team are on their way up from
Kendal, in fact they're probably there by now.'
'So that means we've got a siege
situation on our hands. Is he on his own in there?'
'The locals tell me his mother will
be there as well, but they don't think she'll be in any danger.
According to the neighbours they dote on each other.'
'Right Gill, get your coat, we're
going to Cumbria. I'll nip upstairs and update the Super while you
let them know we're coming up. Let's hope we can get there before
they shoot the bastard.'
'I'll get a traffic car lined up
boss. I'm not riding with you up the M6 with your foot on the floor.
My nerves wouldn't stand it.'
Ibbotson smiled as he left the room
and headed for the stairs.
In the Refuge Bar of the Principal
Hotel in Manchester, Max Sorrel was enjoying a mid afternoon brandy
and soda when his gold plated phone vibrated gently, signalling the
arrival of an email. Once processed by his scrambler app he read the
message on his screen with a quickening heart rate. Sheik Mahmood Ali
Mahmood was very displeased with recent events. Now that the reporter
had been silenced he wished to sever all ties with Sorrel to prevent
any further investigation into their joint business venture. The
House of Saud would not tolerate being investigated by anyone and
equally could not tolerate investigation into their agents. Any
outstanding monies would be paid into the usual account before the
close of business and all Saudi contact numbers would be permanently
deleted. Their relationship no longer existed. Sorrel re read the
message, placed his phone onto the table in front of him and closed
his eyes in an attempt to regulate his heart rate.
In the farmhouse at High Farm in
Cumbria, Dexter's phone vibrated gently with the arrival of an email.
Once processed by his scrambler app Dexter read the message with his
usual cold detachment. The message contained the details of his next
assignment and an attachment provided a photograph of the intended
victim. He opened the attachment and stared straight at a photograph
of Max Sorrel. He smiled, looked across at his mother and told her it
was work. She smiled back and told him that she was going to make him
a delicious lamb casserole for dinner. As she stood and disappeared
into the kitchen the house phone rang. Dexter picked up the receiver
and listened to a long monologue from Chief Inspector Radcliffe of
the Cumbria Constabulary. Dexter quietly told him that anyone who
came within range would be dead before they hit the ground and then
gently replaced the receiver.
As they passed Lancaster services at
a hundred and ten miles per hour, Ibbotson's phone rang as he sat
with Greig in the rear of the Traffic Division Range Rover. Ibbotson
looked at his screen and smiled at the familiar caller number.
'That was quick Debs, have you got
something interesting to tell me?'
'Yes David, I have. Saudi suspects
are out of bounds to your investigation. We know who sanctioned the
killing of McDermott, as apparently GCHQ have been monitoring his
phone calls for months. Her Majesty's government will review the
situation and deal with it at the appropriate time. You focus on the
assassin and leave the rest to others, is the message I've been asked
to pass on.'
'Does that mean that some wealthy
Arab Sheik is going to get away with murder in central Manchester?'
'UK diplomatic relationships with
the Saudi Government are delicate at the moment David and the Foreign
Office will not take kindly to some Manchester bobby making things
even more delicate. Please David, just for once in your career, do as
you're told.'
'Has this delicate diplomacy got
anything to do with the order for eleven billion ponds worth of
Eurofighter Typhoons I've been reading about?'
'We are but pawns in a much bigger
game David and I have been asked to tell you that your Chief
Constable is currently being given the same advice.'
'That sounds like end of
conversation to me Debs, but thanks anyway. You've not only been very
helpful, but you've saved me hundreds of man hours of dead end end
investigation. Don't forget what I said: when you're next up north
I'll make it all worth your while.'
'I don't think you will,' chuckled
Debs, 'but at least it'll be amusing watching you do your best.'
'Was that good news or bad news
boss?' Asked Sergeant Greig as she sat admiring the advanced skills
of their Traffic Division driver.
'Bit of both really Gill. Saudi
baddies are out of the investigation as far as we're concerned, but
whoever sanctioned the killing is on the radar of other agencies with
more clout than us.'
'Is that a euphemism for selling jet
fighters to Arabs is more important than catching murderers?'
'I couldn't possibly comment
Sergeant.'
The driver looked at the pair in his
rear view mirror and grinned.
The Cumbria police firearms team had
secured the area around the farm and had made the wise decision to
wait for darkness before they made any move. They of all people held
a grudging admiration for anyone who could shoot like Dexter could
and nobody wanted to put him to the test in daylight. For now, they
would wait patiently and watch for any sign of attempted escape.
The rear door to the farmhouse
kitchen opened as Marjory Dexter returned from her brief herb
foraging trip in the kitchen garden behind the house. She had a look
of serenity on her face as she went about the task of adding these
final ingredients to their farewell meal. As the casserole did its
final simmering, Margery set places for the two of them at the table
and uncorked a bottle of Cote du Rhone she had saved for such a
special occasion.
'Who was that on the phone earlier
dear?', she asked as Clive Dexter entered the kitchen.
'Just more work mother. I gave them
this number in case of emergency and I'm afraid it means I'll have to
leave as soon as we've finished our meal.'
'Never mind dear, I knew this would
be our last meal together so I made us something really special.'
Dexter and his mother slowly enjoyed
the casserole and washed it down with the delicious red wine. The
pair sat contentedly at the table and chatted easily to each other as
the light began to fade outside. A tear slowly eased its way from
Marjory Dexter's eye and slid gracefully down her cheek. Dexter
watched its progress with calm acceptance; he knew instinctively it
was for him.
'That was really tasty mother. The
lamb was perfectly cooked and the sauce was absolutely wonderful. I
recognised the rosemary, but something gave it a faintly bitter
flavour?'
'Oh that would have been the hemlock
Clive, it's part of the carrot family.'
'But hemlock's poisonous mother,
isn't it?'
'Of course it is my darling, but
it's the answer to our problems; I'm sure you know that.'
Dexter took a few seconds to absorb
his mother's words, smiled and turned his head towards the window. He
could sense the gathering darkness.
At exactly 7.15pm the front door of
the farmhouse was blown off its hinges and the tactical firearms team
burst into the building. There was no resistance of any kind; just a
faint aroma of something that hinted of warmth and comfort, with just
a hint of rosemary. Ibbotson and Greig were eventually escorted into
the sitting room by one of the team, where they finally came face to
face with their quarry.
Marjory and her son Clive sat hand
in hand on the sofa, both quite dead, the victims of death from the
outside in. The poison slowly numbs the nervous system, beginning
with tingling skin and then restricts muscle movement and finally,
the ability to breathe. The brain is not affected, so mother and son
would have been fully conscious of their journey until its gentle
end. Marjory had always done the best for her boy and without him she
had no desire to continue living.
'Bloody hell boss, this is like
something from Shakespeare,' gasped Sergeant Greig as she stared at
mother and son. 'Have they taken poison or something?'
'Looks like it to me Gill, but no
doubt we'll find out in due course,'
'The look on their faces is
something I'll never forget,' continued Greig, 'it's almost other
worldly; disconnected from reality.'
Ibbotson absorbed every aspect of
this final scene and then finally turned to his Sergeant. 'This whole
bloody business has been disconnected from reality Gill; until now
that is. It looks to me as if we have Marjory here to thank for
bringing us all back to normal. Come on, let's get out of here and
hit the road; I've got a ready meal for one waiting in the microwave
back in Manchester.
Behind them, on a large dresser,
were an impressive array of highly polished trophies; testimony to
extraordinary marksmanship and years of scrupulous polishing.
Ibbotson took a quick photo of them with his mobile phone.