FAITH Chapter 1
Image: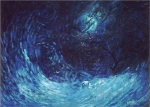 Thu, 11 Jul 2019
1 likes
FAITH
CHAPTER 1
By Renee Scott
Bodies. Dead bodies. Everywhere. 
In the year 3513, Brain Rot arrived in the City nation of New Masschester.  A thousand years before, when the world broke and civilization crumbled, thousands of small city nations rose up taking the place of the larger continental nations. 
Eighty seven years ago when Brain Rot arrived on Earth most of the city nations walled themselves off from everyone else.  Thick walls ran for hundreds of miles around the city nations and outlying villages.  The rules were simple.  Anyone inside the walls found sanctuary from the Rot.  Anyone outside the walls living in the infected lands might carry the Rot.  No one left and no one got in. If a city nation couldn't survive alone in its self made prison, everyone who lived there died of something far more pleasant than Rot.
Twenty seven year old Agent Heather Jayne Marks looked over the deadscape in front of her.  
Heather was born in a small village inside, but close to the wall.  When she turned ten, her mother decided the she could help financially support the family and this meant only one thing. 
Heather was a survivor.  She didn't rely on anyone except herself.  Two days after turning thirteen she escaped her life. She then made her way to the heart of New Masschester where she made a new life for herself.
In the city nation of New Masschester, an area of Earth once called Northern New England, Homo sapiens held on tenaciously. Everyone felt safe living behind a ten meter thick wall. Automatic defenses let nothing fly in.  Fixer machines constantly repaired and strengthened the wall.
Continuing to stare at the corpses Heather said, "Jesus Dancing Christ on a money pole stripping for tips." 
Her partner Agent Walter Riley momentarily showed a pinched face. Heather's blasphemies, each worse than the one before, made him flinch every time.  Agent Riley had faith.  He believed completely in the teachings of the Jewhovah Witnesses of The Latter Day Catholic Church.
The religious crusades of 2992 and 3005 destroyed virtually all of the electronic data stored by the world's clergy. Purification combat drones killed tens of millions of infidels, apostates and non believers.  The rare printed sacred texts still remaining at that time were jealously hoarded until religion itself started to disappear.
After the devastation of the crusades, what few clergy remained joined together, trying to salvage their beliefs and positions of power.  After hundreds of years of bickering and fighting among themselves, The Consolidated Temple of the Jewhovah Witnesses of the Latter Day Catholic Church became the mainstream belief.
Most people desperately clutched to a past they could no longer see or understand.  Wondrous machines and technology existed.  Everyone used them but no one knew how to build or repair any of it; not any longer.
Heather glanced at her partner.  "The Rot. Brain Rot is here.  We've all been exposed."
Within a few days anyone exposed to Brain Rot felt their minds, piece by piece, crumble away.  Once insane they might behave anywhere from completely passive to extremely aggressive.  Insanity affects everyone differently.
Agent Riley nodded. "At least two hundred dead in the park.  Possibly a thousand or more infected in the buildings over there."  He pointed across the street to several five story skyscrapers. "It started in one of those."
Heather didn't like Walter. To say they were friends would be an exaggeration.  In a world populated with dirty, scarred, and stupid people, Heather didn't quite fit in.  She bathed every day if she could find enough water.  She kept her appearance neat and her long brown hair clean.  In the land of ugly Heather was beautiful. 
 "C'mon." Heather said as she began walking towards one of the infected buildings.
Long centuries after some unknown person detonated the last nuclear device human beings were on the verge of extinction.  Those still bothering to compete in the human race were running the wrong way.  Like the dinosaurs before them, their glory days were long past.
Giving credit where credit is due, since walking out of caves, humans had done a fantastic job of trying to annihilate themselves. They poisoned the planet and ripped the sky with nuclear wars. They perfected methods of polluting and contaminating everything. They laughed off climate change even when the polar ice caps began extending a mile or so towards the equator every year.  Sea levels dropped radically and over the last few centuries, in what ironically was called The Unexplained Dying, more than half of all species in the ocean and on land disappeared forever. 
Each year two or three percent of the remaining species gave in to the inevitable, not just walking, but running along the path of extinction.  Despite the gold medal effort humans showed in trying to kill themselves, they might still have had a chance before Brain Rot arrived.
 "You want us to go in there?"  Walter stammered, looking at the apartment building.
Pointing to the dead bodies Heather answered in a resigned voice, "In less than thirty one days, four hours and eight seconds there is a 98% chance you and I will look just like they do. If we're lucky.  Get used to it."  She didn't want to think or talk about the two percenters. Best not to.
The Medical Help Desk, a far off sequel of a spinoff to the Center for Disease Control knew almost nothing about Brain Rot. They did know, a person once infected would die exactly thirty one days, four hours and eight seconds later.  No one knew why.  The most unbelievable thing about the Medical Help Desk is with few resources and not enough staff they were far more effective and efficient than the CDC ever dreamed of being. 
Despite the competence of the Medical Help Desk their whitecoats could find no vector, no bacteria, virus, spore, or pathogen of any kind causing Brain Rot.  A test subject in a hermetically sealed level 1 clean room chamber infected four research staff through six inches of Steri-Glass. 
Following that incident the Medical Help Desk investigated if Brain Rot could be transmitted by sight or sound.  Expensive and extensive research resulted in an answer of, "Maybe".  One of the few, almost certain facts, Brain Rot could not move across water by itself and those infected usually stayed far away from open water.
Heather removed her service weapon from her shoulder holster, a Talon Mark 12 ten mega joule twisted pulse laser, and together she and her partner walked into the first building finding more dead bodies. 
The first group of humans in any new area infected with Brain Rot stayed hidden from the public keeping the Rot safe from discovery. Something altered the minds of those infected preventing them from seeking help. They went through a putrefaction process allowing whatever carried Rot to carry it far and wide. 
Walter stared at one gruesome scene; eight bodies all missing their heads.  What remained of the heads decorated the walls, furniture and floors in a charming mosaic of blood red, brain gray, and skull white.
Heather, also staring, couldn't think of a single blaspheme settling on, "Fuck.  Fuck.  Fuck."
Walter nodded.  "This Rot shows the Brain Blast mutation, for sure."
The Brain Blast mutation of Rot understandably scared the hell out of everyone. It did not end with putrefaction or Rot and insanity.  A gene on the short arm of the 22 chromosome became mutated creating a double organic sack inside the brain.  The first sack filled with pure oxygen.  The second larger sack around the first, filled with pure hydrogen.  Though small each sack filled to more than ten thousand PSI of pressure. 
Generally fast after onset of a headache the hydrogen and oxygen in the two sacks were treated to a huge electro-chemical discharge rupturing the first sack and igniting the hydrogen. This caused an explosion at the base of the brain inside the skull. 
The damage could roughly be compared to what would happen if a doctor surgically implanted an M80 firecracker near the brain stem and lit a slow burning fuse before closing up. 
A few doctors tried to argue the blast might be survivable if proper precautions were taken but seemed unable, or unwilling, to explain what exact precautions could be taken that might allow a person to live without their head.
Heather still looking at the headless bodies said calmly, "Someone broke Quarantine".
Quarantine was a process by which representatives from the Medical Help Desk could enter a city nation.  It required the person to spend forty days inside a windowless concrete room having no communication with the outside.
Anyone who didn't work for the Medical Help Desk felt the Medical Help Desk personnel who went through the quarantine process must be heroes all.  The truth is, the overworked staff at the Medical Help Desk fought for the assignments feeling forty days of rest, food and relaxation were just what the doctor ordered.
 Heather sarcastically asked Walter, "Does your Holly Bib Lee have any pertinent advice on what we should do?"
Agent Riley didn't answer but as they walked up one more flight of stairs he began saying a small prayer to himself. It was a prayer he knew well from the last Book of The Holly Bib Lee known as The Reveal.  "Hurray, though I walk through the shithole of the valley of Earth I will not fear Evel Knievel.  Give us this day our double espresso and let the faithful drink from the Cup a Chino. In the name of The Fritos, The Sun, and Holly The Ghost."
They went through the building with Walter muttering prayers the entire time.  Checking the final apartment and finding nothing they were about to leave when Heather heard a small sob from the next room.  Both of them moved slowly towards where the sound originated from. 
Heather used the toe of her boot to slowly push open the door.  They saw a small girl, maybe eight or nine, sitting on the floor looking up at them.  Her sandy blond hair and clothes were covered in the blood and brains of her recently dead and now totally headless mother and father.  
Heather took a surprised breath of air and started to move forward. 
Walter reached out, grabbing the door handle and slammed the door shut before she could enter.  He looked piously at Heather. "God works in mysterious ways.  Thank the Lord he gave us that door to close. Children are the most contagious with a zero chance to survive."  Closing his eyes he finished. "Thank you oh Lord.  Eight Men."
Not for the first time Heather considered, seriously, using her Talon 12 twisted pulse laser to shoot her partner in the face.  She held her temper but her disgust showed clear.  "Everyone has a zero chance of survival.  Wait for me outside asshole."
Walter smiled sadly at Heather. "You need faith in The Immaculate Fourth coming of Cripes All Mighty, fourth child of Homer and Marge. He will clean our sins and raise the faithful to paradise. "
Heather couldn't speak.  If she did Walter would experience a different kind of Brain Blast, one caused by a Talon Mark 12, not Rot.  Heather wondered if the end result would look the same. 
Walter turned and walked away reciting more scripture while Heather holstered her gun, opened the door and slowly walked into a bedroom. 
"Hey, I'm Heather." She said quietly to the child sitting on the floor staring up at her.  "Do you have a name?"
The girl nodded, whispering. "Sarah."
"Well OK, Sarah, I am going to get you out of here and keep you safe."
Sarah stared at Heather, eyes wide, terrified. "My head hurts.  Don't let that happen to me." She said, pointing to her dead parents. 
Heather closed her eyes momentarily.  She knew this child watched her parent's heads explode and the bodies stroll around behaving like bad corpses, walking, twitching and quivering for up to ten minutes before falling down and finally no longer moving, behaving like good corpses should.
"I promise." She leaned down and picked the small girl up, holding her tight.  Heather couldn't recall the last time she held a child.  As Sarah's arms clutched her she felt a surprising surge of protectiveness.
Heather carried Sarah down to street level exiting the building.  She tried to approach two paramedics but they backed away instantly.  Their actions didn't surprise her in the least.
"They are afraid of me." Sarah whispered
"They are fucking morons and cowards", Heather whispered back.
"That's a bad word."
"Not today, honey."
Heather changed direction, heading toward her vehicle.  She knew only one choice remained and not a good one.  She'd known since seeing the first body.  Those in desperation turn to Faith.
As she carried Sarah to her floater car Walter hollered to her. "I will pray for you, pray for you both."  He made no attempt to get any closer or offer any help except prayer.
Heather replied. "Don't bother praying for me.  I don't need your god's forgiveness or anyone to wash my sins clean. I like being a sinner and plan on keeping mine.  Read your Holly Bib Lee bullshit and you and your sadist god can go fuck each other."
Sarah whispered, "You have a potty mouth."
"Yes, honey.  I'm sorry." Heather whispered back.
Walter shouted back.  "You are not A Gent.  You never were.  They shouldn't have ever let a woman join Investigation Division."  Walter's face became red and he screamed. "A Gent.  A Gent.  You are a fucking woman!  Not A Gent!"
A few minutes later Heather sat in the control seat of her floater after putting Sarah in the passenger seat.
"My head really hurts now." Sarah said quietly.
 Heather, again, removed the Talon Mark 12 from its holster setting it between her knees.  Sarah looked at it without surprise and nodded her head.