Girl in the Tree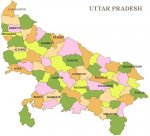 Tue, 24 Jun 2014
1 likes
                                          The only clue to the pandemonium
                                          that took place here before
                                          is the girl who swings on the breeze.
                                          The lacy polyester of her dress,
                                          murderously fashioned into a cord
                                          from a branch to her neck.
                                          Disheveled hair with the remnants of a mother's plaits,
                                          bound into a wispy hood by the noose.
                                          Her legs mudded and streaked with clotted blood.
                                          The tree stands nourished and stout.
                                          Exposed knuckle-like roots offer inkling
                                          to its deep relentless grip on the land.
                                          Through its leaves dance diluted sun beams,
                                          flickering,as if waning hope
                                          on the faces of the gathering crowd,
                                          who assemble surely in its stretching shade
                                           to stare at the girl in the tree.