Towers Faulty. Part One.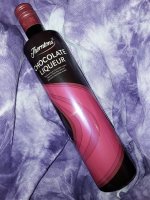 Wed, 31 Jan 2018
 The end of last year I had an invitation from my cousin Poppy, to tell me her sister Lois would be fifty in January, I found it almost impossible to comprehend my lovely cousin Lois was going to be fifty, I remember her as a young toddler and we of course grew up together, both families at one point living together in the same house. But when someone is younger than you, a lot younger, that somehow changes when you become adults, it seems they catch up and almost seem the same age as you. So I was really shocked to hear my cousin was going to be fifty!
Usually every year I have to say to Lois, "When I get paid, I'll buy your birthday gift then, I'm really sorry." Her reply last year made me smile, when she said, "Not to worry, no one else in my family can afford it either, everyone is skint after Christmas. I'm used to getting my birthday gifts late, I'm OK with it, as its after Christmas, when no one has money left." So I didn't feel SO bad. 
This year I aim to get myself out of debt, that is one of my new years resolution, I want to be in the black. The last time I was in the black, was when I was single. I went in the red once and that was when I gave someone a cheque and they didn't cash it straight away but cashed it after many months, I let them know they put me in the red. And that was the only time. But since I got married that all changed! Well I intend to change that, and the way I see it is, I have everything I need, I don't need anything else........ yes I love leathers, I love leather handbags, leather shoes, leather jackets, would love a fitted leather dress, would love a fitted  leather skirt and yes sexy leather trousers! But other than that I really do have everything I need. I have decided to have that as my moto which popped into my head just before Christmas, there were lots of fab sales, good ones and I bought, clothes from Debenhams, where there was like a hidden sale upstairs. There was like a mini one downstairs, and it was OK but just I was about to leave the store I noticed a sign for upstairs and bingo! I couldn't believe my eyes, it was like a closing down sale, the prices was out of this world. And with the beautiful things I bought, even the dress with the broken zip, I made quite a saving. The dress with the broken zip at the side, I hadn't noticed until I went to try it on, It had been reduced to twelve pounds, so I decided to be bold and I'd ask at the till if I could have it reduced, I pointed it out to the sales assistant and she said, "You can have it for six pounds," I was thrilled and when I got home, a few days later, I sat myself down putting myself in the right frame of mind, and from the inside I sewed the sides together, it's a dark navy multi coloured dress and looking at it from the right side, you can't tell a zip was there! Its a larger size than I am, so I simply pop it on over my head and it's sleeveless to I can choose to wear it with a belt or without. I often buy items of clothing reduced and alter it to my size especially if its large, for the average person will just look at it and think, "That's far too big," and leave it not realizing they can adjust it down to their size. I've done that with some beautiful knitted skirts from River Island and Debenhams, late last year. I even bought a fabulous sequenced top with two thin straps from River Island worth fifty pounds, size six and in the sale for eight pounds and it was the last one. I already knew I would cut the thin straps off and use the front of it and sew it onto the hem and front of one of my long knitted skirts, so just this one item, the lovely pale gray knitted skirt, worth fifty pounds from River Island, the sequenced top, I got them both for twenty pounds, I was chuffed to bits and when I wear that skirt, I feel a million dollars!
As I didn't buy any gift for Christmas, I thought I'd save mega bucks but, I still have bills to pay and they all came out direct debit. My Daughter Megan was with me in the bank and that was when I discovered I'd gone way over our overdraft! Our overdraft is one thousand one hundred pounds and we'd gone over by seventy nine pounds! So that was a rubbish start to the year and my new years resolution. My bank had stopped sending us texts to say we'd gone over and by how much, so because I hadn't received a text I thought I'd done well, but know I know I didn't have a penny! Well I did have about six pounds in cash in my pocket, and some left over birthday money at home for dire emergencies. As I left the bank in total shock with Megan, she asked me, "What will you do now?" I told her, "I have about five pounds in change in my pocket, I'll need that to buy something in Tesco so that I can get out of their car park, as that is what we have to do now since they changed their parking rules, their customers can park their for free, for two hours providing they spend five pounds, if they don't, the fine from the independent Company who now runs and owns the car park, is a fine of a whopping seventy five pounds!  I went to get milk, bread and cat food as we got everything else we needed in the freezer. Megan said she was going to another part of Tesco, I got my few precious items and went to the self service and waited my turn for  the next available one. Megan came up to me, there was others now behind me in the queue and she said, "There is no need to count your coins Mum, this is for you," Then holding out her hand, I saw notes, I said, "What's that?" She said, "One hundred pounds for you," I was so shocked, and quickly hugged her and said, "Thank you." She's never given me a penny in her life, beautiful gifts for Mother's Day, Birthday day, Christmas Day and Valentine's Day and MacDonald's meal yes, but never money. She and her brother refused to pay board, hence Christmas last year was cancelled indefinitely! But boy, this was an instant answer to prayer! In fact I didn't even have time to pray, before my prayer was answered. I was overjoyed and when we got home, after I'd eaten I came back to town and put some of my birthday money and the rest of the money Megan had given me into the back. I'd also made an appointment to see an adviser at the bank the following day, the Staff at the bank encouraged me to and booked me in for eleven the following morning. After speaking with the bank adviser the next day, I came away with a loan of one thousand four hundred pounds, to be paid back over three years, tis a lot, but each month she informed me I was paying around forty eight pounds back to the bank as over draft charges, but now I'll be paying back fifty five pounds and be in the black. My overdraft is now down to one hundred pounds. So I am going in the right direction.
 I'd mentioned Christmas that I'd cancelled it and I'd informed all family and friends that I wasn't gift giving and that I didn't want them to buy gifts for me, our kids or Paul, yet I'd still did well Christmas just gone, my nephew Hal who is twenty three, he informed, my Brother Ben that he'd bought me a gift and Ben reminded him that, "Janet wouldn't be buying any gifts this year," but Hal replied, Janet has always, all my life bought me a Christmas gift, and as this is my first job, I have bought Janet a gift." So I was pleasantly surprised that Hal had bought me Gucci perfume! I also had twenty pounds gift voucher for TKMaxx from my Brother Andrew and another TKMaxx voucher from Megan thirty pounds. And yes I had the customary bottle of Baileys! This was from my other brother Jude. In the last two or three years I'd sold the various bottles of Baileys given to me, at car boots all unopened for a fraction of the price they paid. And I wasn't sure what to do with this one, I did say to Paul and Megan, "I should let Jude know I don't drink Baileys anymore, as a spot in a glass at the end of the day just sends me to sleep," But Megan said, "If you ask him to stop, he may not get you anything at all," So I put it on the shelf in the Living Room. When the invite arrived by text for my cousin Lois' fiftieth birthday, I knew exactly what I was going to give her, the Baileys! She loves it, it's her favourite drink. I was chuffed because I'd saved money and at the same time I'd be giving her something she really loves, and not a useless gift.
Poppy asked us all to leave a five pounds deposit and she'd sent us the menu and asked us to choose what we wanted to eat, well usually I only have fish and chips but that wasn't on the menu! So I chose pizza as there was nothing else I fancied, and that was one of the cheapest things on the menu at just under ten pounds!
The following day that I'd sent Poppy my food order I was up Town and went into River Island as they had a sale on, I saw a lovely sequined dress, I could see it had been marked down a few times and I thought the lowest mark down was five pounds, so after I'd tried it on I went to the till and asked the Cashier, "Is this five pounds?" She replied, "I'll check for you," And with her little hand scanner she waved it over the barcode and I thought, "If it's ten pounds I'll leave it." Then after about seven seconds it beeped and she said, "Its better than five pounds, it now three pounds," I said, "That's fantastic, I'll take it," and I put my bank card away and paid cash, she then added, "What a bargain," I said, "I know."  I don't usually wear sequenced dresses but for three pounds I will and the original price was forty five, so I knew I'd feel and look special.
The birthday surprise was on Saturday and as I was off and the yellow sticker sales was on at my favourite shop in the world, TKMaxx. So the night before I said to Megan, "Tomorrow I'm going to Birmingham to go to the TKMaxx there, do you want to come with me, but I won't be going to any other shop only that one, and I'll be in that shop for two hours." She thought about it for a moment and said, "Wake me up tomorrow at seven and ask me again," I thought that was rather odd, as I wouldn't want to be woken up to be asked the same question again only to say, "No, I'm not going." So the following morning I woke Megan and asked, "Do you want to go to Birmingham with me today?" She replied, "Yes." I made us both an egg sandwich with a cup of tea. 
At the train station I let the sales person know we'd be back in Birmingham later on tonight, so with that knowledge he gave us an open ticket, we could use it all day long to go back and forth as many times as we liked. TKMaxx was just outside New Street Station, the sale wasn't as good there as in my own home Town and Megan soon felt bored so she asked, "Can I go to other shops on her own?" As she'd recently gone to London on her own for a job interview, I didn't think there'd be a problem, plus she had installed on our phones, something that would show me where exactly she was in the World and where I was. I stayed in TKMaxx for two hours, and I could see she was in Zara I told her, "I've finished now, I'll come and meet you." Megan asked, "Have I got time to try something on?" I said, "Yes we have plenty of time." I used the walking mode on my phone to walk to Zara but when I arrived I could see two Zara' in a mini panic I went into one of them as they were both opposite each other, I found the changing room upstairs, and there I asked a sales assistant if she could help me, I asked, "I need to know if I'm in the right Zara store, as my daughter is in the changing room now, but I don't know which store she is in," She replied with a lovely smile, "Your daughter is in this changing room, as this store is for Women only, the other store is for Men only," I thought that was quite cool.
While waiting in the queue, to pay Megan said, "I'm hungry, Macdonald's is on me," I love MacDonald's I had my usual, Big Mac, hot chocolate and fries, yum. We did check the time first, as we remembered we going back to Birmingham for seven for my cousins surprise birthday meal. It was noon, so we had plenty of time.