I NEVER HEARD HER CRY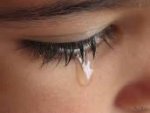 Sat, 19 Apr 2014
i don't know why i left her
for she wasn't all that bad
in retrospect, she may have been
the best girl that i've had
.
we drifted down a river
like canoes, a foot apart
but drifted as the current spun
in mind as well as heart
.
i've searched way down within myself
to find the reason why
she never heard me sing at all
i never heard her cry
.
its strange when people share a life
then feel they're left alone
the voices that once mingled
grew as silent as a stone
.
although the only trace of her
is perfume in the air
i find i often turn around
expecting she is there
.
the summer turned to winter
but it never turned to spring
i never heard her cry at all
she never heard me sing